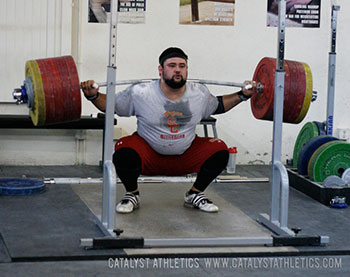 Use Your Legs
Every now and then an athlete will have a flash of insight that will improve their game from that point on. In hindsight they are always the most obvious pieces of information but never hit home. During my first squat cycle Greg had made a comment to me about using my legs for squats as a joke. As he said it that lightning bolt of information hit the tip of my brain and everything made sense to me as I exclaimed, "OH! I just realized that I have to use my legs to squat." I ha......
Continue reading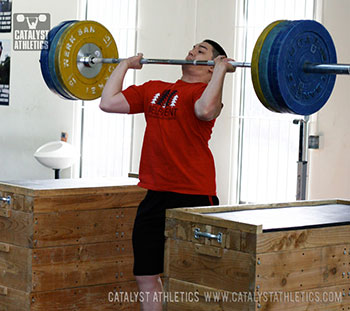 Adjust for the Jerk or Go Home.
What really grinds my gears in weightlifting is seeing people jerk with their arms in the front squat position. I cringe when I imagine them jerking with the elbows so far forward they will have to perform a skull crusher to get the bar up there, fingers barely on the bar that if they don't sneak them around they will get twisted underneath. There is no reason you should not re-adjust your hands and arms into a more favorable position to push up on the bar and support it. Coming out ......
Continue reading