Actually nevermind, I think Ben is talking about this stretch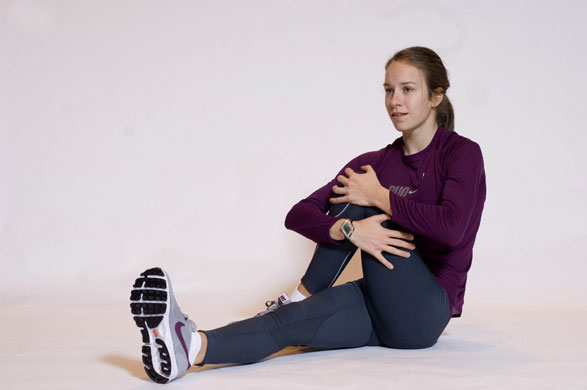 which I know how to do. I was wondering about ext. rotation the direction, e.g. internal rotators.
Anyways, I tried both out and I like the one leg version more. I actually stretch the outside of my hip rather than my knee.