My Move to the Olympic Training Center

I started the sport of Weightlifting in 2008. From the beginning, I always relied on my strength in performing the lifts and I was never a great technical lifter until I was under Zygmunt Smalcerz's watchful eye at the Olympic Training Center. My strength is what won me Junior Nationals and put me on the Junior World team. My strength is what got me my resident spot at the Olympic Training Center. Technically, I was most coaches' worst nightmare. I had no clue that you were not supposed to jump a foot forward to catch a snatch. Yet I still managed to excel at a higher level than anyone else expected. Coaches hated me, lifters hated me. Here I was, this little girl, coming into a sport where I had no clue what I was doing, yet I was making a name for myself. Early in my career, my raw talent caught the eye of Zygmunt Smalcerz, who saw immense potential in me. In September 2012, I moved Colorado Springs to begin my pursuit of one day representing the United States at the Olympic Games.
For the first four years of my lifting career, I didn't have a full understanding of the sport. I did what I was told to do, and never questioned it. I trained four times a week: Monday, Tuesday, Wednesday, and Friday. There were no two-a-days or Saturday practices. I went into the gym, lifted, and then went on with my day. At that point in my life, weightlifting was not my biggest priority. I had a full-time job and was attending college. Weightlifting was something extra—it was just something that I happened to be good at. Winning a meet wasn't something I thought about weeks out, I didn't keep up with my competition, and I wasn't falling asleep watching YouTube videos of Jon North and Kendrick Ferris. It blew my mind how serious these athletes took this sport.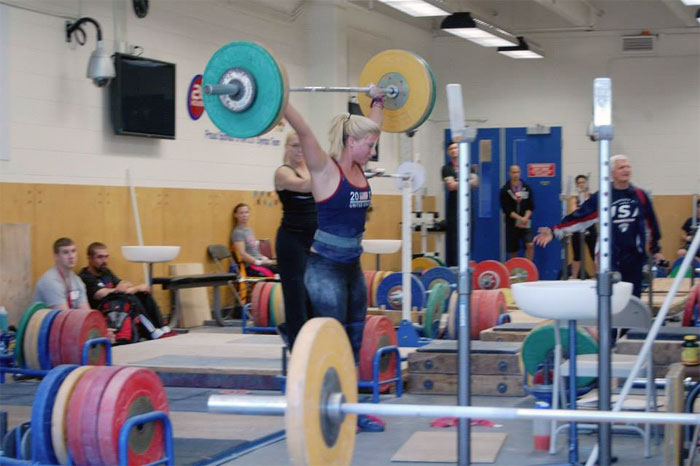 My training back home was completely different than it is now. Snatch and Clean and Jerk were always combined into one session; they were never split up. I didn't have a designated day just for squatting, I rarely did box work, and I can count on one hand how many true "max out" days I had. My training from home to the Training Center is night and day. I was in a gym full of middle school and high school football players who never took me seriously. I trained with one person who truly understood and appreciated the sport. When I was a 53kg lifter, I sat at 67/90 for almost a year. Zygmunt changed that within 6 months.
Training under Zygmunt is the hardest yet best thing that I have ever had to do. I went from four training sessions per week to nine. I now have two-a-days and Saturday practices. I now am that person that thinks about a meet weeks out, and keeps up with my competition. I now do block work, which I have learned is my true weakness. I have designated squat days, and now squat three times a week. You have to be both mentally and physically tough to train under Zygmunt. His programming will tear you down and make you question yourself as a lifter, but he builds you back up and helps you reach the potential that he sees in you. I honestly believe that he writes unrealistic attempts in your programming, just to test you mentally, and I appreciate that. Almost every practice Zygmunt has us at 85-90% or higher.
Zygmunt took everything that I had ever learned in the sport of weightlifting and threw it out the window. He completely broke down my snatch and made me start from zero. For almost a year, he had me doing different drills to stop me from jumping forward. Who knew that all you had to do was finish your pull. He was patient with me, and wasn't afraid to let me know when I was doing something wrong. If I made a heavy lift, he didn't care because I was still jumping forward. I snatched 75kg at the Arnold Classic in 2013, and then three months later, I snatched 85kg at nationals. Within that three months, Zygmunt added the dynamic start, which helped me drastically.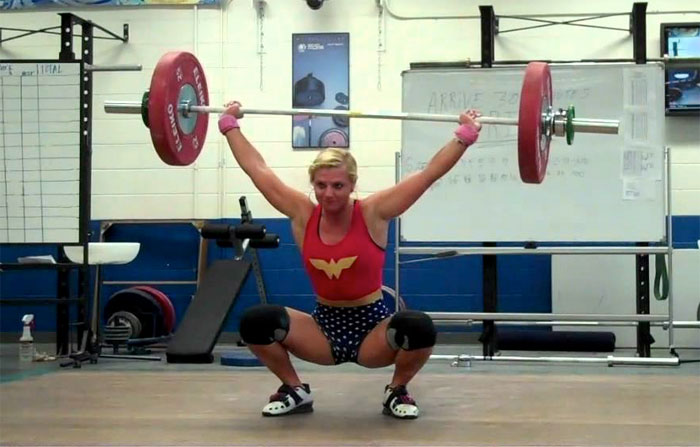 One of the biggest changes from home to the Training Center is training with a team. Back home there was only one other lifter I trained with that was at an elite level. Now in Colorado Springs I am blessed with the opportunity to train with all of the top lifters in the country on a daily basis. I've never had a gym full of other athletes cheering for me, wanting to see me excel in the sport. I spend most of my day with these people, who are now some of my best friends. I was so blinded and sheltered when it came to the sport when I was at home, I had no idea what was to come for me. Moving out the Olympic Training Center and training under Zygmunt was the best decision that I could have made for my lifting career. Zygmunt is the reason I fell in love with the sport. He is the reason that I'm creeping up on the American Records. He was the one that got me to Pan Ams and the World Championships. He is the reason that I never give up in this sport, and for that I couldn't imagine not having him in my life.
You May Also Like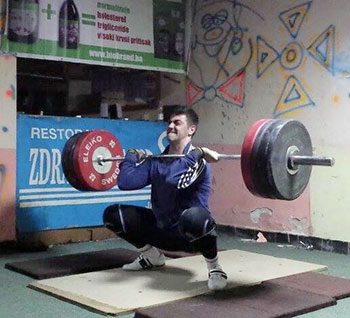 2 Comments
---
Emmy Vargas
2014-03-05
Hi Cortney,

Great article, so fun to read and reminiscent of my OTC days, so as a former resident myself I echo the sentiments in your article.

I was fortunate to have been taught from Day 1 from Bob Takano and it was followed up by great coaching from Lyn Jones and Bob Morris (perhaps one of the best technical coaches).

My teammates also made a huge impact on my lifts and my training since being around the best made me want to be the best too, without their support during the good and bad times I would have not had the fortitude to battle through and compete at an elite level!

Thank you for the read, it brought back lots of memories of a very special time in my life.

Keep training hard, it's paying off and I can't wait to see how you'll do at Nationals!

Emmy Vargas
USAW Athlete Rep
Jeff Weitzman
2014-03-05
You look great my friend. We are all so proud of you.

---