Monday February 8 2010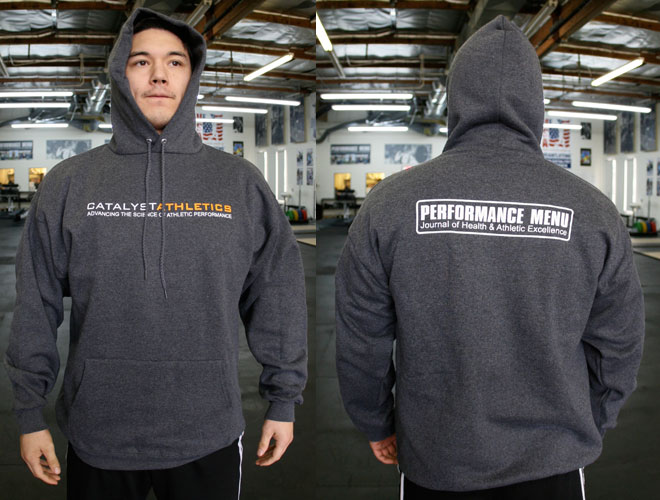 Power snatch - 75% x 2 x 10; 1 min rest
Jerk - 75% x 2 x 10; 1 min rest
Jerk dip squat - 100% x 2 x 4
4 sets:
A1. Box jump x 3;
no rest
A2. GHB sit-up x 16; 2020;
1 min rest
Week 3
Questions? Get answers here or post in comments.
9 Comments
Travis
2010-02-07
Sweet stache, Steve.
Steve
2010-02-07
Oh I am going to unleash an amazing 'stache in due time my friend.
Travis
2010-02-07
That's your new nickname by the way.

Sweet 'Stache Steve.

Ex: "Come on Sweet 'Stache Steve. Use your legs! WOOOO!"
Neil Scholtz
2010-02-07
Not going to be able to do any training this week. On a course, so won't have the time. Will continue the following week. Enjoy guys!
Rice Owls Catalysts
2010-02-08
C: Sn: 150# J: 180# JDS: 235# WOD: 44" box jump, GHDs
Rex
2010-02-08
I wanna steal your skills, your sweater, and maybe our 'stache (in that order) Steve!
Jordan Atwell
2010-02-08
Sn:155#, J:235#, JDS:315#, WOD: 6:27 w/45.5" box
Gordo
2010-02-08
Snatch 110lb
Power Jerk 155lb
Jerk dip squat 210lb

Broke in my prowler with one from last month...
3 times through w/no rest
50m prowler push 40kg
5 kb snatch each side 24kg
4:23

Brian Reckdenwald
2010-02-08
Power snatch - 75% x 2 x 10; 1 min rest
145 lbs x 2 x10

Jerk - 75% x 2 x 10; 1 min rest
190 x 2 x 10

Jerk dip squat - 100% x 2 x 4
250 x 2 x 4

4 sets:
A1. Box jump x 3 - 37.5" box; no rest
A2. GHB sit-up x 16; 2020; 1 min rest

Time - 7:25
Workouts Menu
Workouts Home
Workouts Help
Exercise Library
Training Programs
Starter Program
Tomorrow's Workout
Text Only
Custom Program Design
---
---
Advertise With Us