Thursday February 18 2010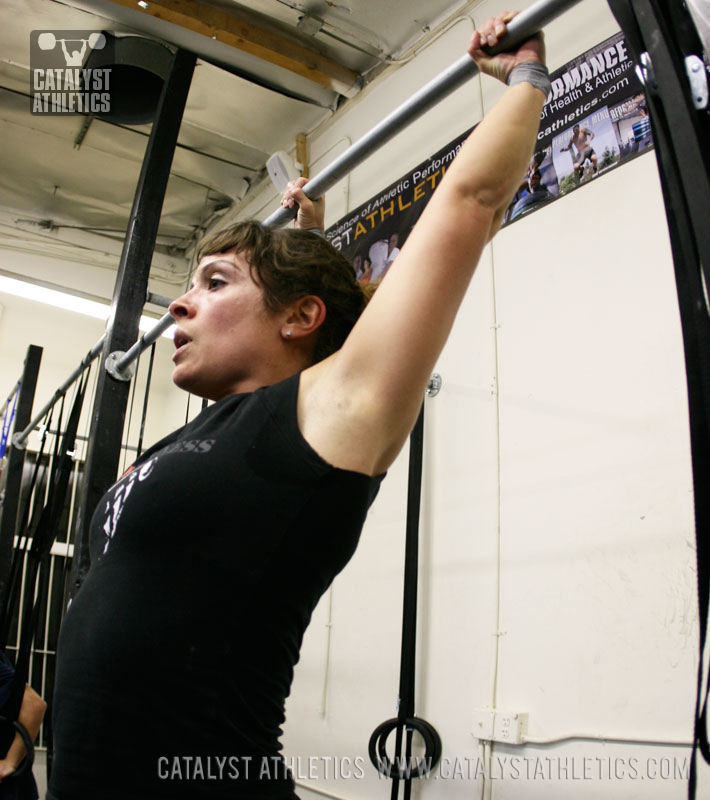 Snatch - 80% x 1 x 7
Clean & jerk - 80% x 1 x 7
Front squat - 50% x 2 x 10; 1 min rest
3 sets:
A1. GHR x 12
A2. Incline bench press (45 dg) x 10
Questions? Get answers here or post in comments.
4 Comments
Danny
2010-02-18
I want to say thank you to everyone at the CA gym yesterday for making my visit fun and showing me great hospitality. I'd like to send a special thanks to the hot chick with the nice snatch on the platform next to me, the other hot chick that made me sweat so much, the funny asian guy that apparently learned english from watching american movies and of course, Mr and Mrs Greg and Aimee Anaya.
You guys have an AWESOME gym.
Rice Owls Catalysts
2010-02-18
C: Sn: 140#, C&J: 180#, FS: 140# WOD: 60# DBs one-leg DL, 135# IncBP

BG: Sn: 115#, C&J: 135#, FS: 95#, WOD: 35# DBs one-leg DL, 135# IncBP

Feelin good.
Brian Reckdenwald
2010-02-18
Snatch - 80% x 1 x 7
160 lbs x 1 x 7

Clean & jerk - 80% x 1 x 7
200 x 1 x 7

Front squat - 50% x 2 x 10; 1 min rest
150 x 2 x10

3 sets:
A1. GHR x 12
A2. Incline bench press (45 dg) x 10 - 115 lbs
TeddyB_SC
2010-02-19
Snatch--68
Cl&Jk--90
F. Squat--64
Workouts Menu
Workouts Home
Workouts Help
Exercise Library
Training Programs
Starter Program
Tomorrow's Workout
Text Only
Custom Program Design
---
---
Advertise With Us