Saturday March 27 2010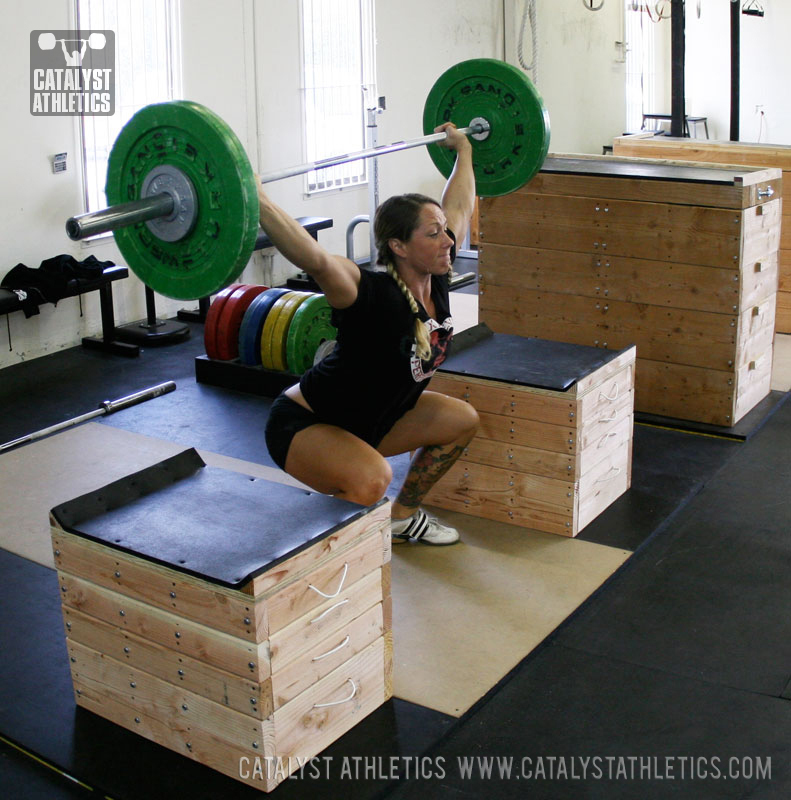 Snatch - max for day; 10 min rest
Clean & jerk - max for day; 10 min rest
Back squat - max for day
Good morning - 3 x 10
6 Comments
XX
2010-03-26
a friend of mine showed this to me on YouTube. It is an old english dubbed 1970's video of the Polish weightlifting. 10 parts, shows warm ups (knarly stuff), lifting, competition. This is 5 of 10, at 5:10, they start going into snatch technique. Thought some of you might like it. http://www.youtube.com/watch?v=poIzhL1oEbQ&NR=1
Brian Reckdenwald
2010-03-27
Snatch - max for day; 10 min rest 200 lbs Clean & jerk - max for day; 10 min rest 255 Back squat - max for day 370 PR! Good morning - 3 x 10 - 135 lbs
Erik Reckdenwald
2010-03-27
Snatch - max for day; 10 min rest 155# (timing is still off) Clean & jerk - max for day; 10 min rest 225# Back squat - max for day 330# (PR) Good morning - 1 x 10 - 135 lbs
Rice Owls Catalysts
2010-03-27
C: Sn: 185# PR C&J:205 fail 225 BS:315 fail 335 BG: Clean:185# PR, Jerk: 175# PR, BS:235 Tight quads today from the lunges thursday made my C&J and BS really weak I think. I'm fine with it cuz of 10# snatch PR though!
jason gusic
2010-03-27
snatch pulled 165-- still staying a bit light, but going to increase here soon, got some more work done on shoulders. clean and jerk is up to 260# now, did not have time for squat today...
Kam
2010-03-27
Gregg, Saw your posts on FB, and thought it was terrible news. Out of interest, are Catalyst/Rob Wolf's athletes still able to compete at sectionals/regionals? If not - the games is no longer a test of everyone's iteration/interpretations of crossift nor is it a proving ground of different coaching techniques.. It's the proving ground for Athletes on the zone who pushjerk with their knees facing forward rather than out.
Workouts Menu
Workouts Home
Workouts Help
Exercise Library
Training Programs
Starter Program
Tomorrow's Workout
Text Only
Custom Program Design
---
---
Advertise With Us