Thursday April 15 2010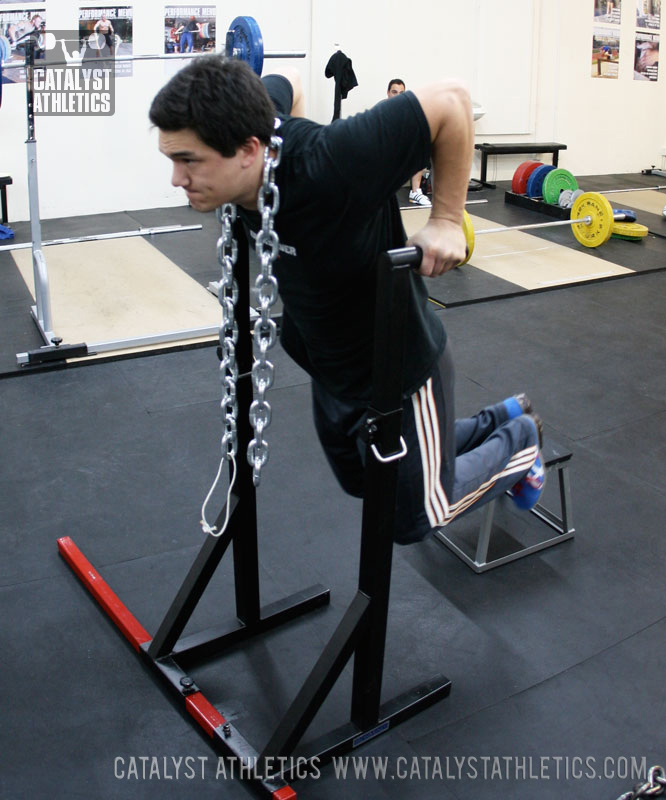 Box jump - 3 x 3
Snatch - 70% x 1 x 3
Clean & jerk - 70% x 1 x 3
3 sets:
10 dips; no rest
250 m row; 30 sec rest
9 Comments
Travis
2010-04-14
Steven "Rampage" Panson
Jaime
2010-04-14
that is some serious bling.
Steve
2010-04-14
It's Steve Pan... SON.
Robb Wolf
2010-04-15
I was thinking "Junk Yard Steve" but that's going WAY back.
Travis
2010-04-15
As in this guy? http://www.iconsofthering.com/files/Junk_Yard_Dog___Sylvester_Ritter_02.jpg Good call, Robb.
Rex
2010-04-15
Steve Pan is the heat.
Rice Owls Catalysts
2010-04-15
C: Sn:135, C&J:165 BG: Sn:95, C&J:125 Box jumps: 32" inch box + 4 plates WOD:10dips, 250m row
Tad
2010-04-15
Box jumps: 3x3 Snatch 1x3 60kg CJ 1x3 85kg WOD: 3 sets: 10ring dips, 250m row (44s,43s,43s)
Brian Reckdenwald
2010-04-15
Box jump - 3 x 3 36" box x 3 x 3 Snatch - 70% x 1 x 3 145 lbs x 1 x 3 Clean & jerk - 70% x 1 x 3 185 x 1 x 3 3 sets: 10 dips; no rest 250 m row; 30 sec rest
Workouts Menu
Workouts Home
Workouts Help
Exercise Library
Training Programs
Starter Program
Tomorrow's Workout
Text Only
Custom Program Design
---
---
Advertise With Us