Tuesday June 15 2010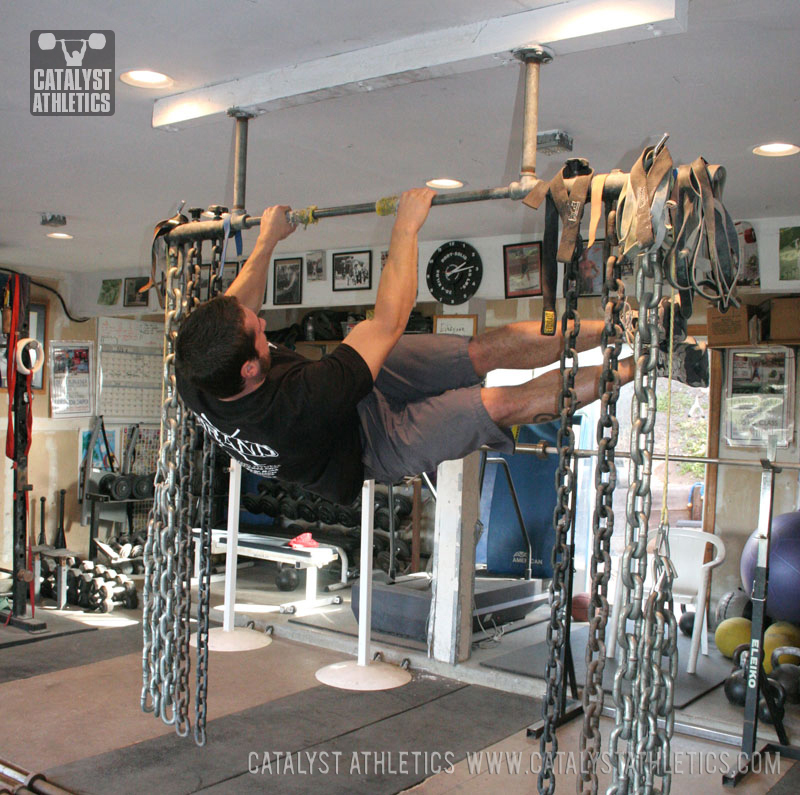 Clean pull off blocks (mid-thigh) - 110% (of clean) x 3 x 3
Back squat - 85% x 5 x 5
Bulgarian split squat (DBs) - 3 x 5
RDL - 4 x 5
Questions? Get answers here or post in comments.
4 Comments
JHo
2010-06-15
Clean Pulls 143k
Back Squtas 147k x4x4
Bulg Split Squats 60# DB
RDL 135k


Right hip is killing me. I rolled a ton and it just took the edge off. I think the extra met cons are too much during this cycle. I cut reps on back squats. Dropped weight way down on split squats. Going to cut extra met cons for two weeks and see if it helps recovery.
Nick L.
2010-06-15
Clean Pulls 195# 3 x 5
Back Squat 285# 5 x 5
Bulgarian 50# DBs 3 x 5
RDL 135# 4 x 5
Erik Reckdenwald
2010-06-17
Done yesterday:

Clean pull off blocks (mid-thigh) - 110% (of clean) x 3 x 3
265# x 3 x 3

Back squat - 85% x 5 x 5
280# x 5 x 5
Bulgarian split squat (DBs) - 3 x 5
55# each arm x 5 x 3

RDL - 4 x 5
185# x 5 x 4
Björn Uddenfeldt
2010-06-18
Not enough time lately, had to cut down:

CleanPull: 110 x 2 set, 120 x 2 set
BS: 110 x 2 set
Workouts Menu
Workouts Home
Workouts Help
Exercise Library
Training Programs
Starter Program
Tomorrow's Workout
Text Only
Custom Program Design
---
---
Advertise With Us