Thursday June 24 2010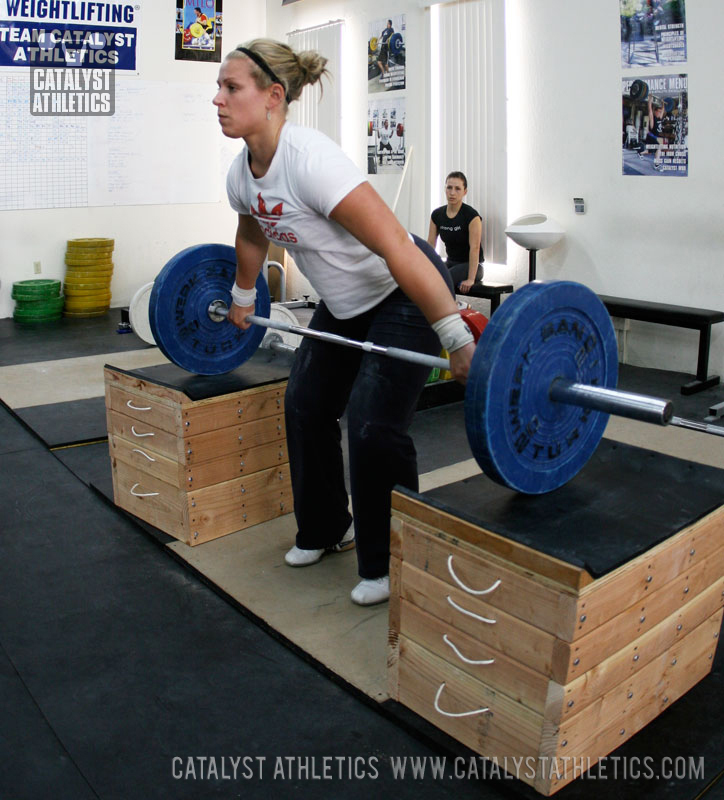 Back squat - 95% x 3 x 3
Bulgarian split squat - 3 x 4
RDL - 3 x 5
Ab work of choice
Questions? Get answers here or post in comments.
5 Comments
JHo
2010-06-24
BS 160k 3x1
Bulariang Split Squat 60k front rack
RDL 100k 130k 140k
Ab work 15 minutes (GHD, planks, bar drills)


Back squats felt so heavy. Missed at 95% so I dropped down to 90% and still only hit singles. I think I am not eating enough. I don't feel strong the last two weeks. I certainly don't feel stronger than the beginning of the cycle.
Greg Everett
2010-06-24
Jho - Eat more, sleep more and cut back on the extra work.
Erik Reckdenwald
2010-06-24
Missed some days for lacrosse games, mashed up a couple days:

Back squat - 95% x 3 x 3
310# x 3 x 3

Snatch - 70% x 1 x 5
135# x 1 x 5

C&J - 60% x 1 x 3
155# x 1 x 3

Ab work of choice:
Weighted sit-ups - 3 x 15 with 55#
Nick L.
2010-06-24
B Squat 320# 3 x 3
Bulgarian 135# on shoulder 3 x 4
RDL 155# 3 x 5

Abs= 1 min each of:
sit ups
feet-down crunches
feet-up crunches
R elbow-L knee crunches
L elbow-R knee crunches
russian twist
Björn Uddenfeldt
2010-06-28
BS: 120 kg + a single at 130 kg
Bulgarian: 40 kg, bb
RDL: 70 kg
+
Max reps Toes To Bar, kipping: 34 reps (+ 2 x 8 reps)
Workouts Menu
Workouts Home
Workouts Help
Exercise Library
Training Programs
Starter Program
Tomorrow's Workout
Text Only
Custom Program Design
---
---
Advertise With Us