Monday October 25 2010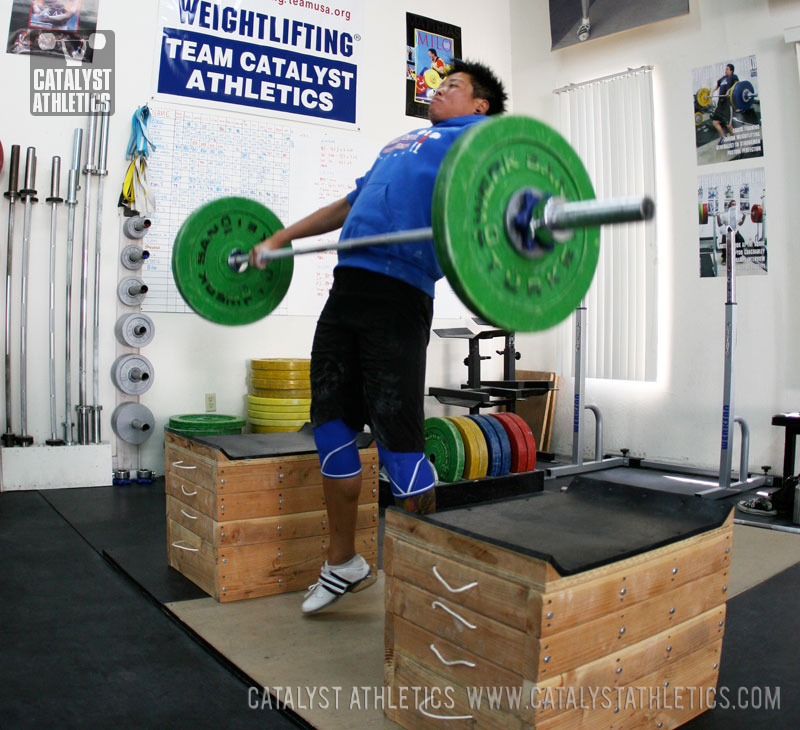 Back squat - 81% x 3 x 10
Snatch pull - 96% (of snatch) x 3 x 2
Snatch deadlift - 106% x 3 x 1
Week 4 of 9
Questions? Get answers here or post in comments.
5 Comments
Steve S.
2010-10-25
Back Squat - 222#x3x10
Snatch Pulls - 170#x3x2
Snatch Deadlift - 190#x3
Jeff
2010-10-25
10 rounds:
3 x BS @ 225#
3 x HSPU, paralletes
3 x MU
26:10 (stopped to converse with a walk-in)

snatch pull: 155#
snatch DL: 170#

BS were not coming up fast, sticking a bit midway up. Also feel like form was breaking in that the lifts were occasionally asymmetrical.
Rob Sheldon
2010-10-25
BS: 245#
Snatch Pulls: 185
Snatch Deads: 205

Krista

BS: 125# for 5 sets, 135 for last 5
Snatch Pulls: 65
Snatch Deadlift: 85
metcon:
8 45# Thrusters
8 on the knee pushups
5 rounds, no time

Alfred "Skinny Guy"
2010-10-25
Bk.Squat-247#
Snatch Pull-165#
Snatch DL-180#

5:00 As many sets as possible;
3 Cleans,no power cleans (135#)
6 Ring Dips
9 DU's

6 sets
Mike T.
2010-10-26
BS: 130. Dropped to 120 about 4 sets in.
Snatch pull: 90
Snatch DL: 110
Workouts Menu
Workouts Home
Workouts Help
Exercise Library
Training Programs
Starter Program
Tomorrow's Workout
Text Only
Custom Program Design
---
---
Advertise With Us