Sunday December 19 2010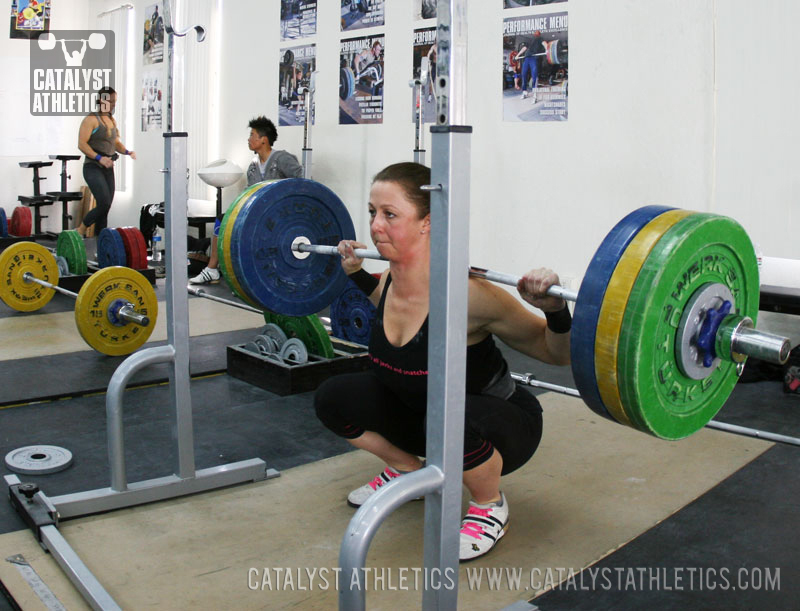 3 Comments
Steve S.
2010-12-19
Saturday's workout:
Snatch - 155# (~75-80%)
Clean & Jerk - 190# (~75~80%)
Pause BS - 205#x3x3
BS - 155#x5x3

4 sets; no rest:
Stiff-legged DL x5 (235#)
Knees to Elbow x15

Should have paid heed to Greg's comment. Changed my foot position on the DL and my hamstrings are on fire. Now I have to sit on a plane for about 2 hours.
Geoff Aucoin
2010-12-19
Best squat on the planet.
Alfred "Skinny Guy"
2010-12-19
OH Man, I totally share that SLDL sentiment. I woke up this morning with FEELING my hamstrings! This Saturday was a complete 180 from last week. Last Sat was a disaster (Poor choice of moves for Mix Mode GPP the day a heavy Sat)

Snatch - 167#(last week, 150#)
C&J - 220# Match PR (last week 195#)
Pause BK Squat - 230# (last week, didn't even bother to)
Bk. Squat - 175#

SLDL - 230#, W.Planks 45#


Workouts Menu
Workouts Home
Workouts Help
Exercise Library
Training Programs
Starter Program
Tomorrow's Workout
Text Only
Custom Program Design
---
---
Advertise With Us