Saturday May 19 2012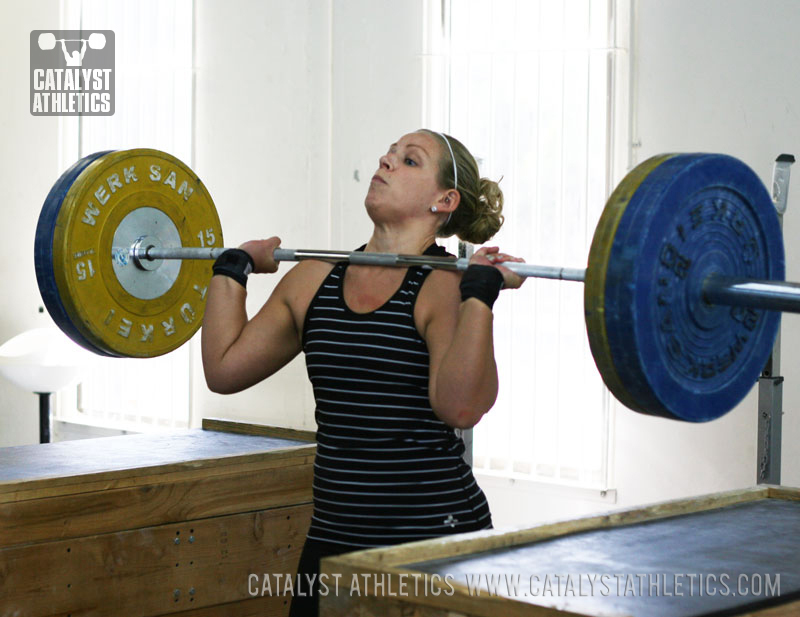 Back Squat - test max
Snatch - heavy single
Clean & Jerk - heavy single
Don't expect PRs on the snatch and CJ today. If your heavy single is less thn 85%, get some additional singles in between 75-80% afterward.
5 Comments
David
2012-05-19
10 lb PR over last 4 weeks, 371 today. Snatch still off, 160, CJ ok at 220. 167 bw, 49 y/o. Thanks for the programming
krys
2012-05-21
back squat 365 snatch 87 c&j 116
Jean-Benoit Larouche
2014-02-23
Back Squat: 340 lbs, 5 lbs more Snatch: Still 185 lbs, it's technical, got 205 power snatch however PR C&J: Reached an ugly 265 lbs.
Thiago Castro
2014-10-27
is that ok to do Clean and Jerk before the Snatch? as i'm focusing in my clean and jerk i always fell a bit tired after the snatch
Steve Pan
2014-10-31
That should be okay to do the C&J first on this day.
Workouts Menu
Workouts Home
Workouts Help
Exercise Library
Training Programs
Starter Program
Tomorrow's Workout
Custom Program Design
---
---
Advertise With Us