Thursday August 16 2012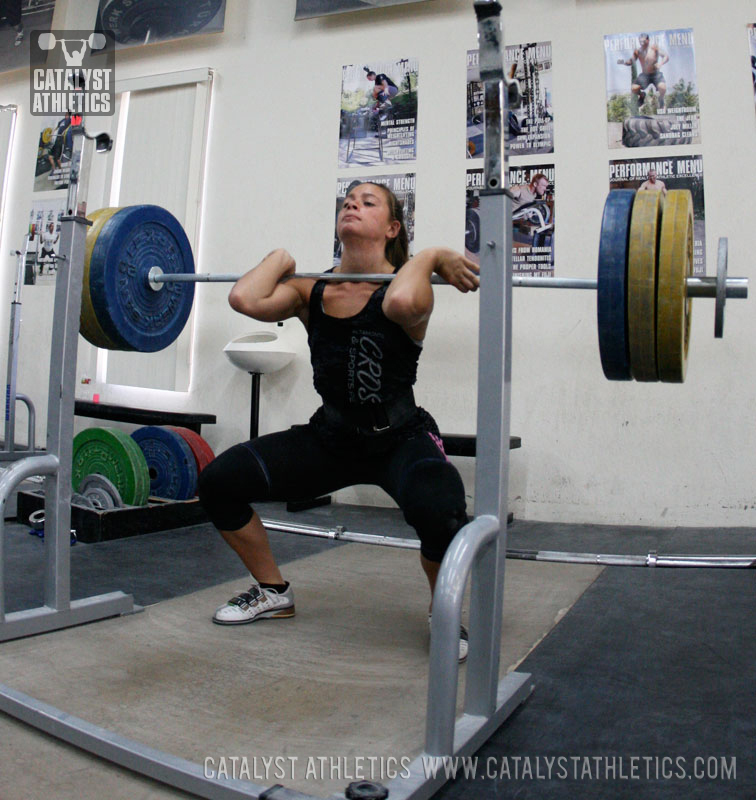 Power Clean + Push Press - 75% (of PP) x 2(1+1), 80% x 2(1+1) x 4
Snatch Push Press + Snatch Balance - 70% (of snatch) x 2+1, 75% x 2+1 x 2, 80% x 2+1 x 2
Clean Pull - 95% (of clean) x 3 x 4
4 sets; no rest:
5 1-arm KB swings/arm
max rep pull-ups (stop short of failure)
2 Comments
Greg M.
2012-08-16
For today's Snatch PP + Snatch balance complex, is that % x 3x(1+1) , so 6 reps total per set?
Steve Pan
2012-08-16
The reps have been corrected on there. It should be 2 push press and 1 snatch balance.
Workouts Menu
Workouts Home
Workouts Help
Exercise Library
Training Programs
Starter Program
Tomorrow's Workout
Text Only
Custom Program Design
---
---
Advertise With Us