Wednesday August 22 2012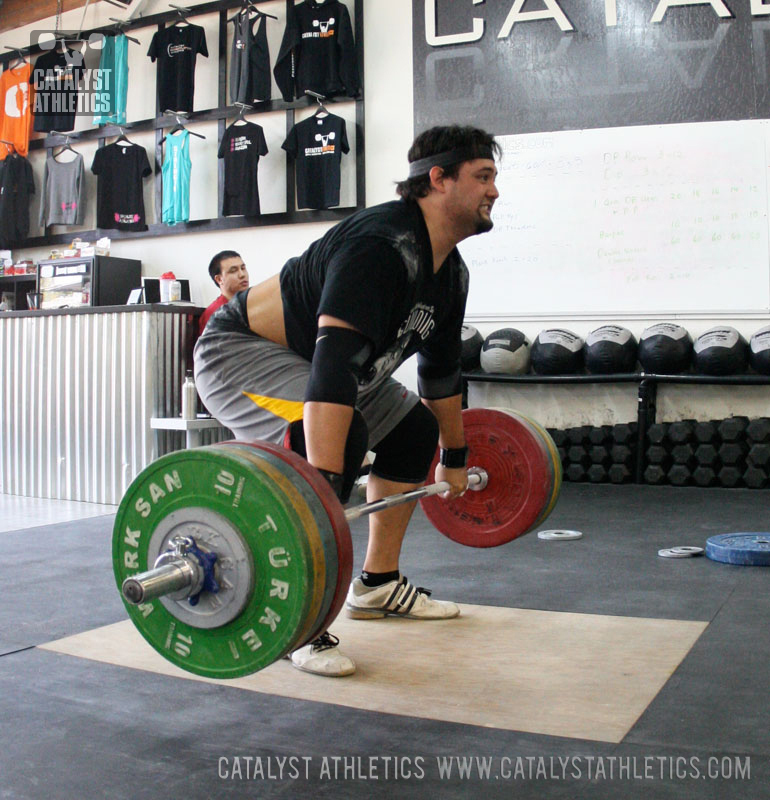 Front Squat - 90% x 2 x 3
Snatch - 75% x 2, 80% x 2, 85% x 1 x 3, 80% x 1
Jerk - 75% x 2, 80% x 2, 85% x 1 x 3
Snatch Pull - 100% (of snatch) x 3 x 2, 105% x 2 x 2
6 Comments
Kevin
2012-08-22
Is that last snatch supposed to be 80 or 90%?
Allan
2012-08-23
Why was the Front Squat placed before the power movements here?
Steve Pan
2012-08-28
Allan - The Front Squat was first because it is the priority of the cycle.
Greg Everett
2012-08-28
Kevin - 80%
Frederik Pram Nielsen
2013-05-14
Hello catalyst. I was wondering. In the pull exercises, should we perform them with or without straps? :)
Steve Pan
2013-05-15
You may use straps for the pulls.
Workouts Menu
Workouts Home
Workouts Help
Exercise Library
Training Programs
Starter Program
Tomorrow's Workout
Text Only
Custom Program Design
---
---
Advertise With Us