Saturday March 29 2014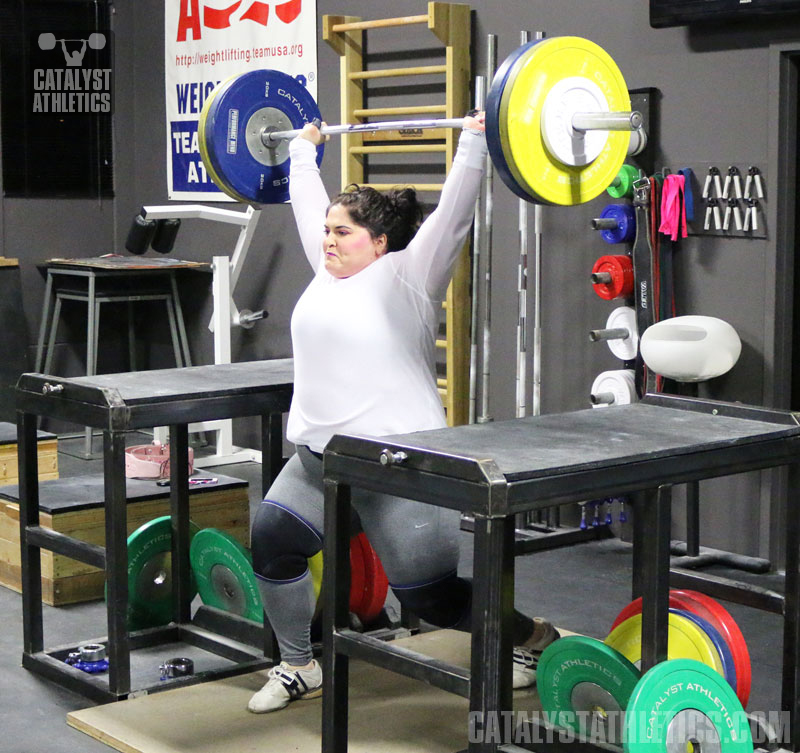 Snatch - 70%x2, 75%x2, 80%x1, 85%x1, HS; 80%x2x3 (% of HS)
Clean & Jerk - 70% x (2+1), 75% x (2+1), 80%x1, 85%x1, HS; 80% x (2+1) x 3 (% of HS)
Back Squat - 78%x4, 83%x1, 78%x4, 86%x1, 78%x4, 88%x1
Push Press - 70%x5x5
6 Comments
Tyler
2014-03-29
Hey, maybe it is just my computer at the moment, but is their only one week of this cycle posted? If so, we can we expect the rest of it to be updated?
Steve Pan
2014-03-31
Tyler - This is the current website cycle and we be updated daily.
Richard
2014-04-01
Greg/Steve, What is the HS after CJ and before squats? Thanks
Steve Pan
2014-04-01
That is part of the bullet point for the clean & jerk portion. The prescription for the snatch and clean & jerk sections will be the same. You will work to a HS and then take back off sets at 80% of that.
Richard
2014-04-01
Figured it out. HS: heaviest set. I assumed under snatch it meant hang snatch lol.
Richard
2014-04-01
Single* not set.
Workouts Menu
Workouts Home
Workouts Help
Exercise Library
Training Programs
Starter Program
Tomorrow's Workout
Text Only
Custom Program Design
---
---
Advertise With Us