Thursday April 24 2014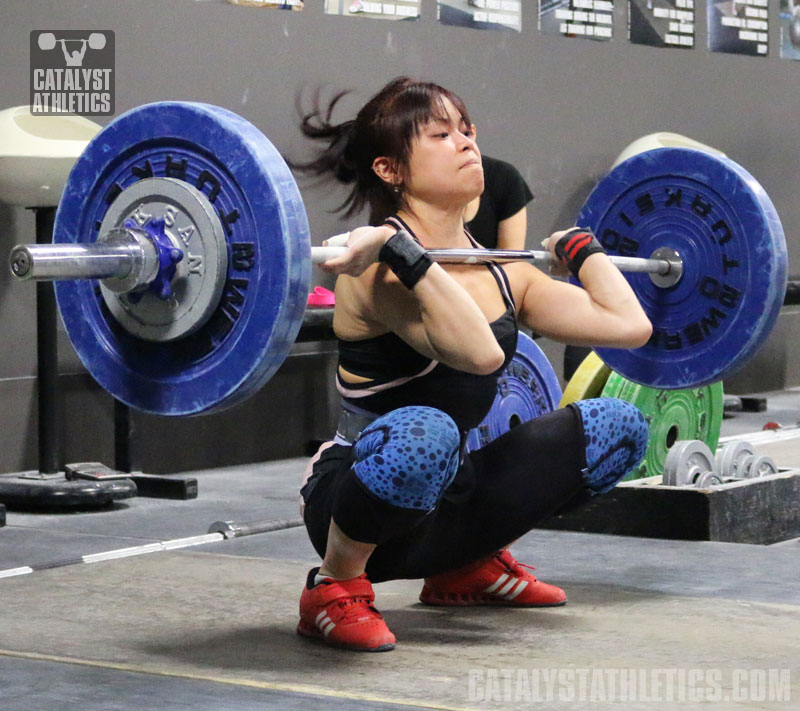 Front Squat + Jerk - 85% x (1+1) x 5
Snatch High-Pull + Hang Snatch - 75% x (1+1) x 5
Power Clean - 80% x 2 x 5
3 sets; no rest:
12 DB Push Press
12 Pull Ups
Questions? Get answers here or post in comments.
8 Comments
Adrian
2014-04-23
Someone please tell me if the 85% is off the jerk or off the front squat?
Adrian
2014-04-23
Unless, for some reason, your jerk is abnormally higher than your front squat, you're definitely doing 85% of your jerk.

Personally, I can't jerk anywhere near 85% of my FS.
Andrew
2014-04-24
Or is it 85% of our 1rm for the complex because 2 weeks ago we found it?
Adrian
2014-04-24
I used 70% of front squat last week. So anyway I just used 10lbs more ribs week which was 245. Last week it was 235. But I think Andrew is right on this one.
Steve Pan
2014-04-24
It should be 85% of your jerk.
Adam
2014-04-24
I used the 85% of my jerk for the complex

Adam
2014-04-24
instead of the 3 set workout I did a 8min Amrap 12 pull ups 12 GHD got rough I only hit 5 rounds
Workouts Menu
Workouts Home
Workouts Help
Exercise Library
Training Programs
Starter Program
Tomorrow's Workout
Text Only
Custom Program Design
---
---
Advertise With Us