Tuesday March 24 2009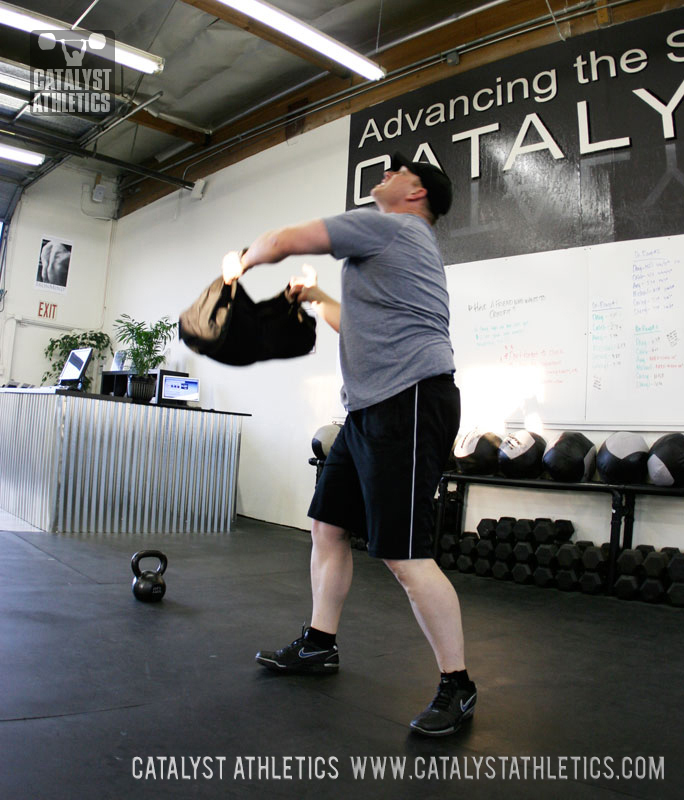 Muscle snatch - 75% x 3 x 3
Snatch - 80% x 1 x 4
Clean & jerk - 80% x 1 x 3
3 rounds for time of:
15 kipping pull-ups
15 push press - 55%
Questions? Get answers here or post in comments.
6 Comments
Nick
2009-03-23
Greg - I'm curious about knee sleeves. What are the benefits/disadvantages of using them? Are there some that you'd suggest? Thanks for the site. It's an awesome resource.
Fränky
2009-03-24
Snatch - 80% x 1 x 4
Clean & jerk - 80% x 1 x 3

work to 1 set of 4 reps or 4 sets of singles?

80% x 1 x 4
sets/reps
COS
2009-03-24

M/23/6'1/185

Muscle Sn 75 x 3 x 3
Sn 135 x 1 x 4
CJ 200 x 1 x 3


Kevin Parsons
2009-03-24
Fränky- 4 sets of singles. When their is a prescribed weight, it is reps x sets. If no prescribed weight, it is sets x reps. The info link has tons of really good info.
Greg Everett
2009-03-24
NIck - Benefits are that they keep the knees warm, give some proprioceptive feedback, and a little spring in the bottom of the squat and dip of the jerk. Drawbacks are that, like any supportive gear, they'll reduce your strength development by assisting movements - although with knee sleeves, we're talking about such a small reduction it's really not even worth concerning yourself with. However, I do recommend that people treat sleeves like belts somewhat and limit their use to only their heaviest sets.
ADR
2009-03-24
M/26/5'10"/175#

Muscle snatch - 75% x 3 x 3 - 105#
Snatch - 80% x 1 x 4 - 140#
Clean & jerk - 80% x 1 x 3 - 185#

3 rounds for time of:
15 kipping pull-ups
15 push press - 55% - 100#

4:42
Workouts Menu
Workouts Home
Workouts Help
Exercise Library
Training Programs
Starter Program
Tomorrow's Workout
Text Only
Custom Program Design
---
---
Advertise With Us