Monday July 20 2009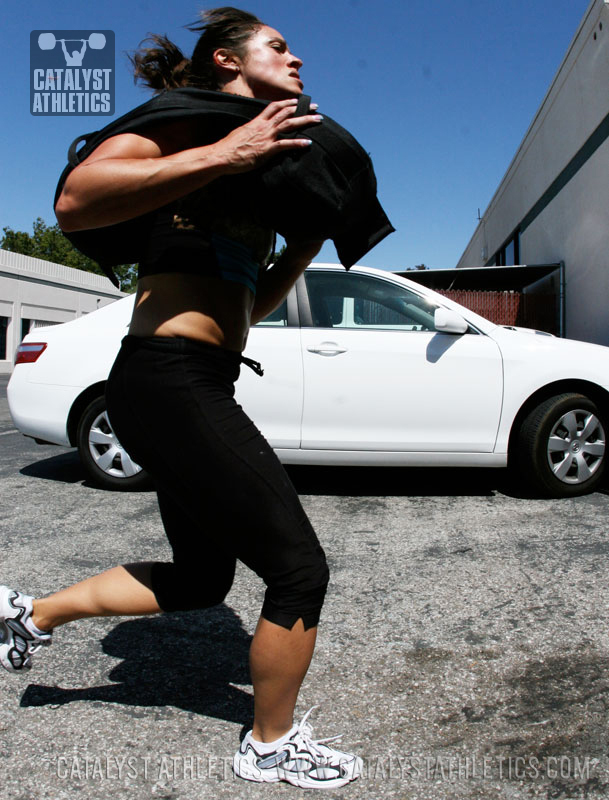 Back squat - 78% x 4 x 5
Push press - 73% x 5 x 5
Snatch pull - 93% (of snatch) x 5 x 5
Hanging leg raise - 3 x 15
Standing plate twist - 3 x 30
Week 2
8 Comments
Matt Wichlinski
2009-07-19
Anyone care to see and critique my baby? I need a pull up station and a few more odds and ends like platforms and jerk blocks, but here is what I've got for now... http://www.youtube.com/watch?v=ahVaMFiumME&feature=channel_page
Steve H
2009-07-20
Anyone know where to find an example of the "standing plate twist"? Can't find it in the exercise section.
kristian
2009-07-20
Are there programming blocks (week 1 week 2) or why are they noted?
Chris Dunkin
2009-07-20
kristian, check the "info" link located next to "Workout of the Day"
Andrew O
2009-07-22
All in #s: BS: 150, 150, 155, 155, 160 need to work up to Rx PP: 5x117.5 SP: 5x135 Scaled the core work too, will work up to Rx.
Matt
2011-06-27
Squat 305x5 felt strong PP 200x5 challenging Snatch Pull 215x3 t2b UB Twists UB Long tough day, felt good
Kyle
2011-06-27
Squat 285x5 PP 185x5 should've done 200 but shoulders have been bothering me a little last couple of days Snatch Pull 190x5 T2B - complete Plate Twists - complete
Brian
2011-06-27
Squat 265x5 PP 135x5 Snatch Pull 155x3, 175x2 t2B plate twist
Workouts Menu
Workouts Home
Workouts Help
Exercise Library
Training Programs
Starter Program
Tomorrow's Workout
Text Only
Custom Program Design
---
---
Advertise With Us