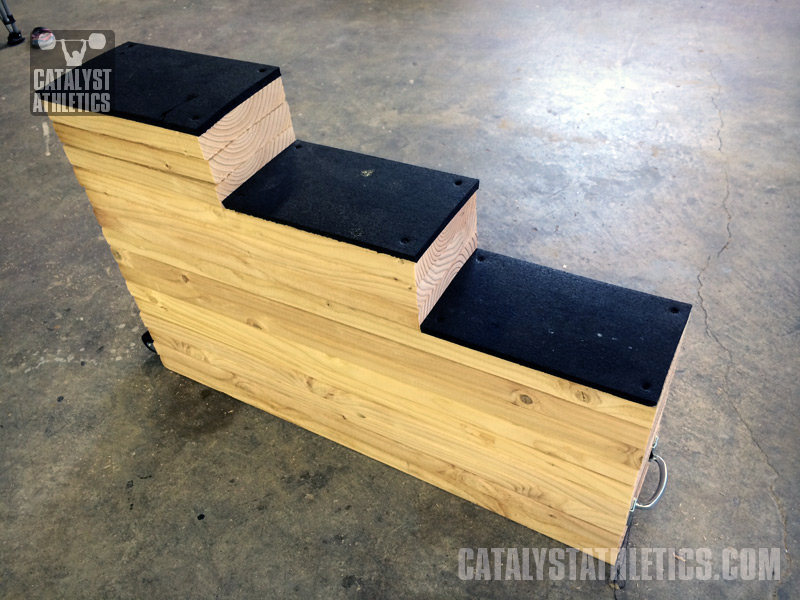 Stair Blocks: You Don't Need Them, but Here's How
There are a few pieces of equipment that you need in weightlifting. For example, a barbell and weights, a platform and a squat rack. That's about it. Everything after that is a luxury. This isn't to say that other things aren't valuable—for example, blocks, jerk tables, risers, power rack… We have all of these things at Catalyst Athletics and get a lot of use out of ......
Continue reading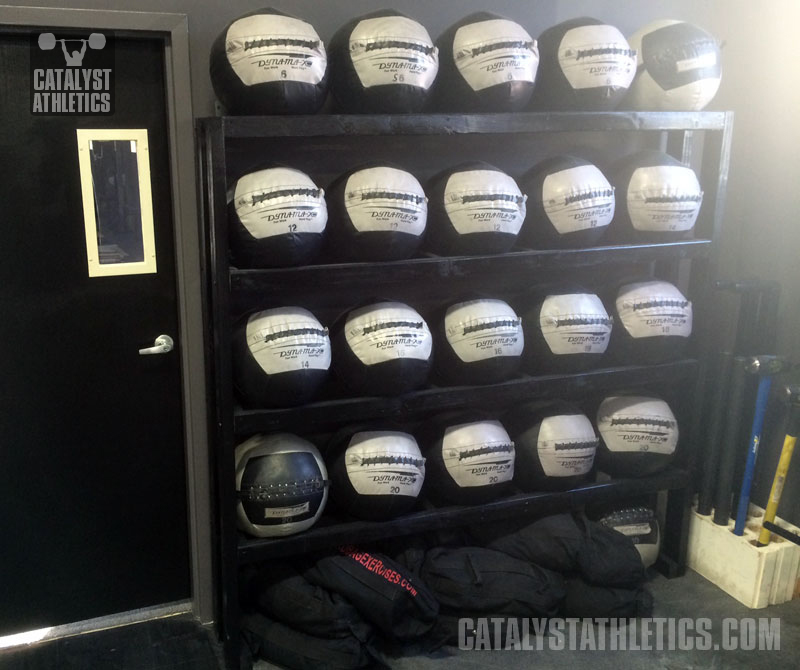 Medicine Ball Rack Building Tutorial
In getting ready to move the Catalyst Athletics gym, I spent an inordinate amount of time with scale drawings trying to get the space organized optimally for our needs and equipment. Because we're stuck in somewhat smaller buildings than we really need thanks to the obscene prices of Bay Area real estate, the efficiency of storage has always been critical. I'm also bordering on obsessi......
Continue reading
Equipment & Supplements: What I Use
A lot of the questions we get at Catalyst Athletics are regarding equipment and personal gear, so I thought it would make sense to lay out all the gear we use here at the gym and what I use personally, from wraps and straps to supplements and barbells. Equipment Knee Sleeves I typically use knee sleeves only when cleaning, squatting or jerking heavy. I don't wear them when ......
Continue reading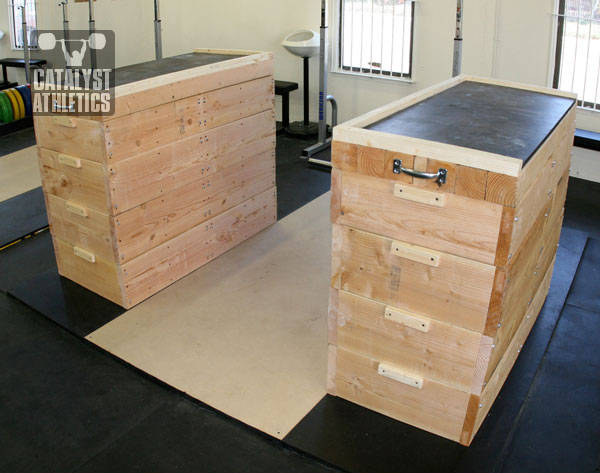 Jerk Block Building Tutorial
Jerk blocks are a somewhat mythical piece of equipment—their numbers are extremely small and there appears to be a constant search for plans to build them. After two years of Aimee busting my chops to build her some, with the new gym and the corresponding space, I found myself with no further excuses to put it off. The design I ended up with is not really anything new—build multipl......
Continue reading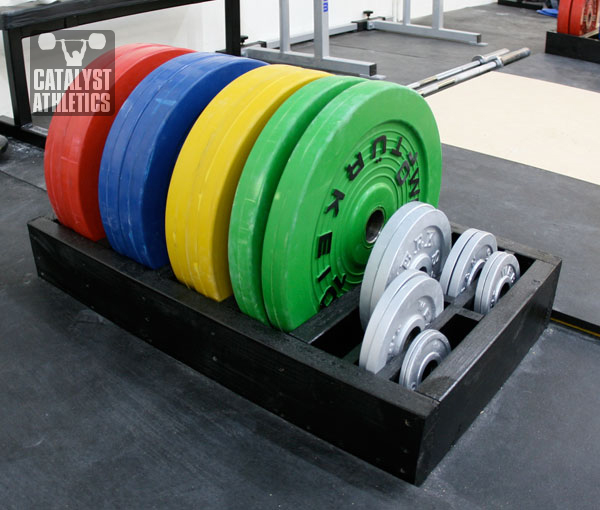 Quick & Dirty Plate Rack
Plate racks are a rip-off. There, I said it. They require minimal, relatively low-quality steel, and aren't exactly remarkable feats of engineering. Instead of spend money on expensive plate racks (most of which aren't that great anyway) that could be put to better use buying... plates... we threw together some simple racks that can store both a full set of bumper plates and the metal change. ......
Continue reading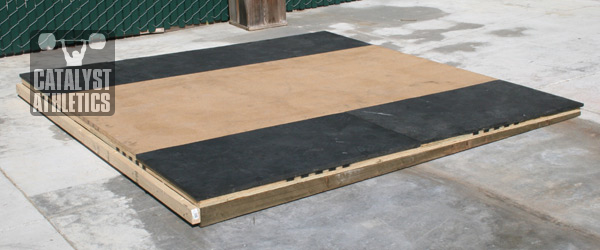 Building A Lifting Platform on a Slope
You want an outdoor weightlifting platform. Maybe indoor space is limited, or maybe you just want to boost testosterone with 20-rep squats in the sun. But for some silly reason, the folks who built your facility were concerned with water drainage and the area in which you want your platform is sloped. Sloped weightlifting platforms, it turns out, don't work well. I ran into this problem w......
Continue reading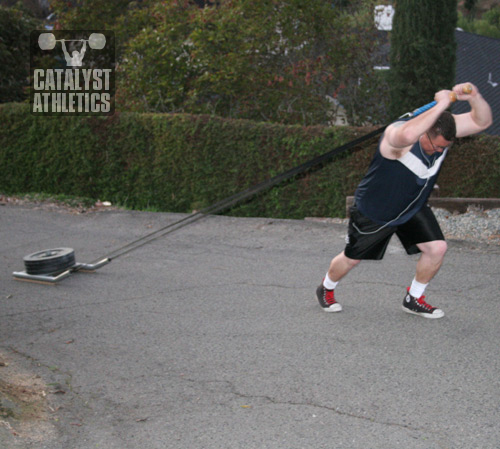 Modifying a Sled for Use on Cement
Pulling a metal sled on a cement surface is problematic for two primary reasons: first, the skids will eventually be ground away leaving you with an entirely useless piece of equipment, and two, the neighbors don't appreciate the sound of metal scraping over cement for extended periods of time. Instead of spending money on a new sled, spend $10 and 30 minutes on some aftermarket modification ......
Continue reading
Article Categories
Olympic Weightlifting
General Training
Quick Tips
Ask Greg Everett
Mobility & Training Preparation
Nutrition
Editorial
Equipment
---
---
---
Advertise With Us