Major Changes at Catalyst Athletics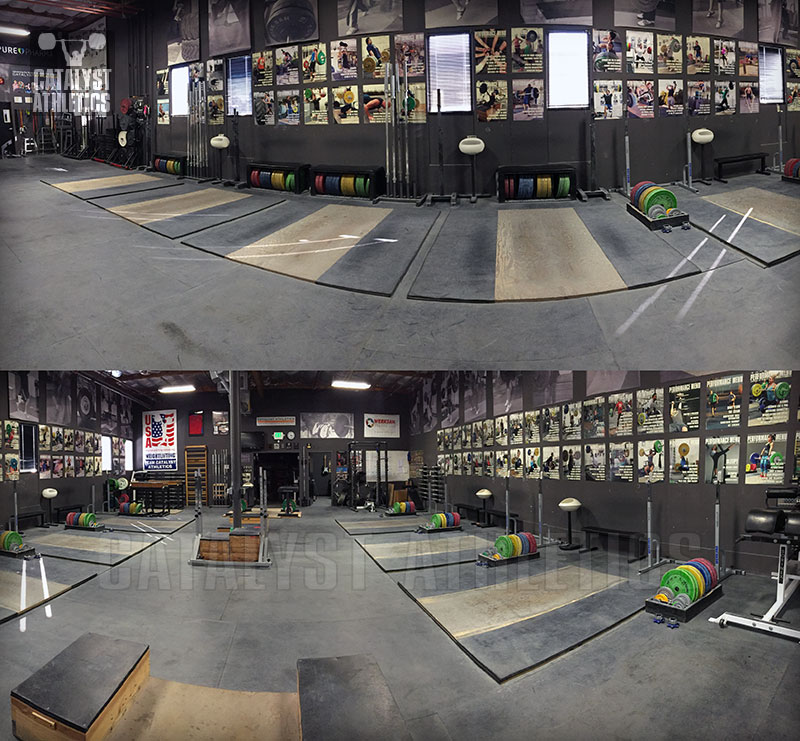 Catalyst Athletics is undergoing a dramatic change. We're returning to our weightlifting roots—the garage gym.

After 8 years of running our current 5,000 square foot facility in California, and almost 15 years in the gym business, we're relocating to a small town in central Oregon and exiting the commercial gym business. April 30th will be the last day of the gym's operation.

If you weren't here with us locally in the gym, you won't notice any change. Our publishing, seminar and online operations will all continue in the same way, and our competitive weightlifting team will not only continue, but be able to thrive in ways our current location has prevented.

While it wasn't an easy decision for us, this move will allow us to better do what we truly love, which is coaching competitive weightlifters while providing education to lifters and coaches around the world to support the sport's growth.

We love being able to provide a place for lifters of all skill levels to come and learn and train, and we realize that this gym's closing will leave a very real vacuum of weightlifting opportunity in the area, but the gym as a business distracts us from our primary purpose and limits us in a number of ways. Going forward, we'll be focusing on our competitive lifters and their development, as well as recruiting and developing new young lifters.

Lifters need financial support, but that's only one part of a complex equation. More important is the need for heart, grit, toughness, atmosphere, coaching, competition and a true love of the sport. These things thrive in the garage environment with the right people and the right motives.

Catalyst Athletics is returning to the roots of American weightlifting and focusing on exploiting and nurturing the unique qualities of American lifters and coaches rather than scrambling to mimic the systems of other countries. We want to help preserve what we believe is a special and disappearing mindset and way of life.

I want to thank all of you again for your support over the years as we've evolved and grown. We look forward to many more years of providing even better educational material and producing competitive lifters of higher and higher caliber.