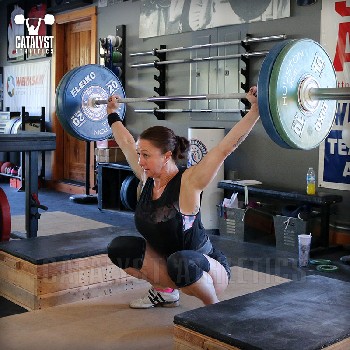 Variations in Programming & Technique in Olympic Weightlifting
When beginners start weightlifting, they don't know what will or will not work for them, so it is important to start them with standard technique progressions and programming. Someone who cooks for the first time should follow a recipe, and a new weightlifter should follow a standard recipe that has been laid out and proven to work for beginners. A coach is extremely important for a beginner. A coach can watch movement patterns and help the lifter strive for textbook technique. At......
Continue reading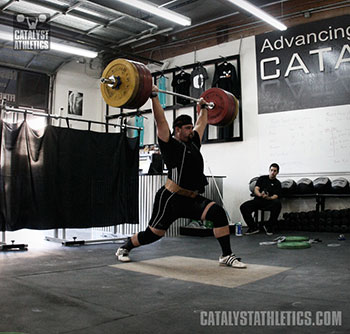 Weightlifting Competition Warm-ups: The Importance of Flexibility
With the increasing number of competitors at national events comes an increase in competition. Weightlifting is now more exciting than ever to watch from the crowd, but what most people do not understand is what goes on in the back room with the coaches and the athletes before they even take a competition attempt. The back room is one of the most exciting places to be for a coach, and one of the most nerve-racking for an athlete. As a coach it is important to minimize stress for the athlete duri......
Continue reading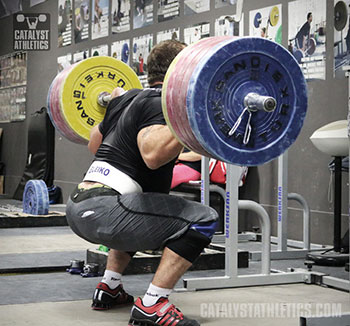 The Importance of Celebrating your Success
In weightlifting athletes come and go. Some people love the sport for a short period of time and progress very quickly, only to get tired of the sport and quit before they reach their true potential. I have seen a ton of weightlifters with more talent than me quit because they weren't "progressing" fast enough. One thing that is important when learning any skill is to celebrate your successes. Recognizing your progress keeps you interested. Progress in weightlifting may come i......
Continue reading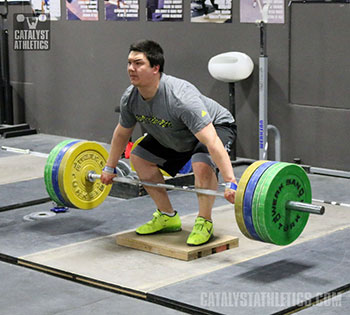 The Team Environment for Olympic Weightlifting
A lot of weightlifters do very well training on their own as garage warriors. There is nothing wrong with that, and I commend everyone who digs deep everyday to grind through a workout alone. I have been one of those lifters through certain parts of my career, but in the last four years, I have had a lot of great training partners and team environments that have taken me to the next level. Training with a team is one of the best ways to take your training up a notch or two. The most overlo......
Continue reading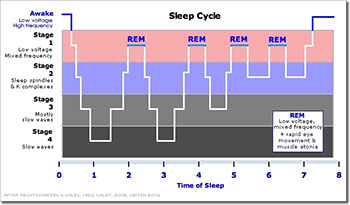 Understanding Sleep for Optimal Recovery & Productivity
Sleep is the most important part of recovery when it comes to illness, depression, stress and especially training. In regards to weightlifting, without quality sleep, weightlifters cannot properly recover and reach their full potential. There seems to be a lot of misconceptions about sleep and sleep cycles, so hopefully this article will clarify a few things so you will be able to get the most out of your sleep, which will result in optimal training. As seen in the included graph, there are......
Continue reading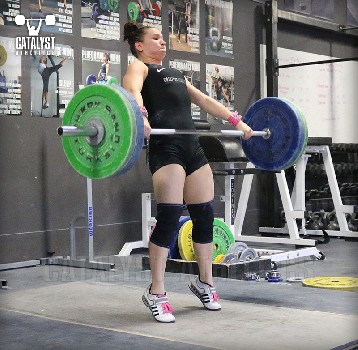 Proper Approach to Weightlifting Competition
Approaching competition can be very stressful for a beginner or experienced lifter without proper planning. Competition requires you to get out of your comfort zone in several different areas, which can disrupt your mindset. Having a plan in place keeps your mind from being disrupted too much. Pre-Travel As a competition approaches, one of the main things that you must do as a lifter is trust the plan that you and your coach created in the beginning of the training cycle. When ......
Continue reading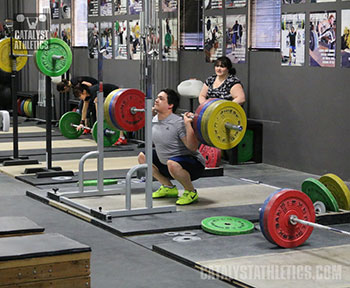 A Secret to Becoming Successful in Weightlifting: Your Environment
Peer pressure is real. You will turn into the five people that you spend the most time with. If you have certain goals that you want to accomplish, then you need to surround yourself with people who possess traits that will help you reach those goals. Whether your goals are in weightlifting or something completely different, these concepts hold true. As a weightlifter you should assess yourself honestly to find your weaknesses. Is your weakness strength? Technique? Diet? Emotional stabi......
Continue reading