Some Thoughts About COVID-19 and Weightlifting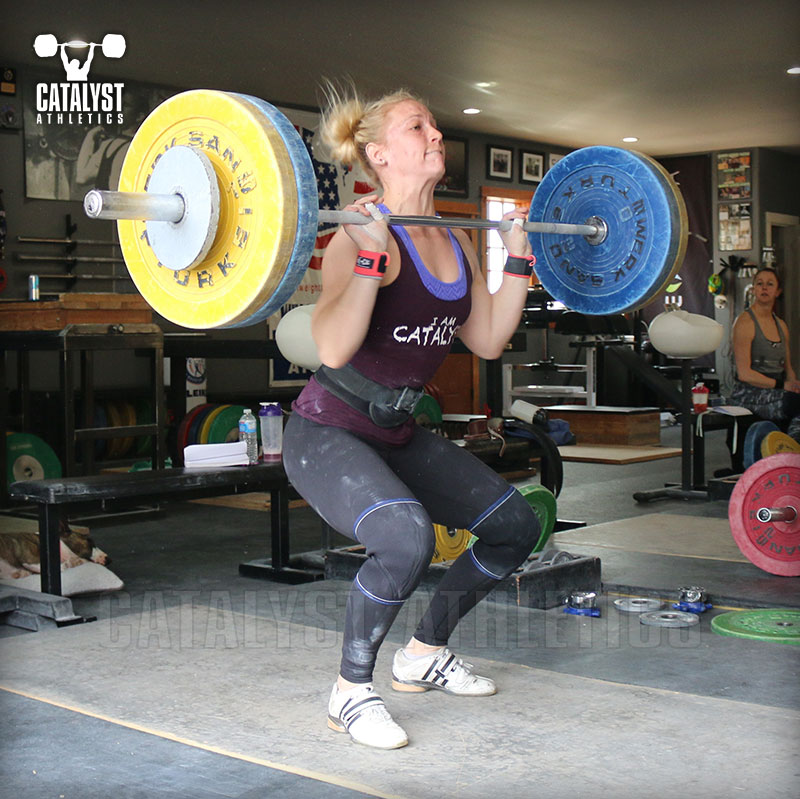 So there's this coronavirus thing going around right now. I'm not sure if you've heard about it…

All joking aside, can you believe this? I'm 47 years old, and I've never experienced anything like it. I never thought I'd see something bigger than 9/11, but here we are.

I'm not going to make this article a comprehensive look at COVID-19. You're all getting that every day on the news. In a nutshell, the world has been turned upside down by coronavirus. It's the singular focus of the entire planet at the moment.

When I say "at the moment," it's important for you to understand I'm writing this on March 28, 2020. People have been talking about coronavirus for a few months now, but everything went full tilt boogie about three weeks ago. Schools are closed, businesses are shut down, the phrase "social distancing" has become a daily part of our vocabulary, and thousands of people have basically been ordered not to leave their homes.

How has this affected weightlifting? In lots of ways, obviously. But the two main ones have been gym closures and event cancellations.

When everything exploded a few weeks back, people started to worry about their meets getting canceled at the end of March. Now, forget about it. Almost every competition through April has been scrapped, and May is starting to look dicey as well. Major meets have been dropping like flies. Everybody is watching the meets they've planned to compete in throughout June, July, and the rest of the year…and wondering what's going to happen. Things are changing quickly, so the entire world of competitive weightlifting is a big question mark.

All I can say is this: if they'll postpone the Olympics, they'll postpone anything. I think all of us should write the word "tentative" next to any events we've planned on our calendars for the foreseeable future.

Postponement has been the pattern with most major meets. If you were planning to compete in the National Championship this spring, you'll just have to wait until later in the year (if this nightmare gets under control in the coming months, which it should).

Regarding local competitions, some of these will just be outright canceled. However, I know local meet directors will be anxious to get their meets going again once we're cleared to have big groups of people in the same room again. Trust me, there will be meets for you to lift in, when the time comes. The best thing you can do for yourself mentally is view this situation as a temporary shutdown, not a permanent vaporization of all your competition goals and dreams.

IMPORTANT DICLAIMER: Most of what I'm going to write in this next section is going to be my personal opinion, nothing more.

USAW took a couple of bold steps to help its members during this crisis. The first one was allowing people to temporarily do online qualifiers for some of the national meets (and Masters Worlds) that are hopefully going to happen later this year. That means you can make the qualifying total in your garage and send in the video of your lifts to qualify for those big meets (if your lifts pass the judging standards). The second one was allowing people to take coaching certification courses online.

I think these were great decisions, and I support both of them. I've heard some crabbing about the legitimacy of qualifying for a national competition in your garage, but I still think it's a good temporary measure. This whole ordeal is so damn horrible for people. Any ray of sunshine is a good thing, in my book. I know the online qualifying option opens the door for some sketchy business. But throw people a bone, for crying out loud. This is the worst time period of the modern world. Let's support positive options, even if they're not immaculately perfect. More good will come from it than harm.

And speaking of crabbing and controversy, let's jump back to the Olympics for a second. One of the other important weightlifting conversations of this crisis is the qualification system for the Games. The question is basic: should the qualification period be closed and sealed up, or should we consider some kind of extension for qualification? The qualifying spots were almost set completely in stone when this crisis started (end of April was the final cutoff). But now, we're talking about an extra year before the Games are actually held. A lot can change in a year, so should the qualification period be extended?

Personally, I'm on the side of the athletes who fought and earned their spots over the last few years. This Olympic qualification system was the hardest thing I've ever seen in weightlifting. These lifters had to compete so much, so often, and at such an insanely high level to earn their points and secure their spots. I would hate to see that taken away by this coronavirus crisis, although I know there are some asterisks to acknowledge. Will the athletes who locked in their spots be able to hold their form for another year? What if the competitive landscape is completely different in nine months? What about hard chargers who are on the way up right now, who could be at the top of the heap in a year? Legit points, for sure. But I'm still going to side with the athletes keeping the spots they've earned. Just one man's opinion.

I'm trying to maintain a positive attitude throughout all of this. I'm confident that's the right way to go. And I know it's not easy. People are dying. People are losing their jobs. It's awful, and we don't know when it's going to get better. At the moment, it's getting worse every day. Staying optimistic is challenging. Sometimes, it feels impossible.

But what's the alternative? Giving up? Curling up in a ball and crying until it all gets better? Come on, people. You're weightlifters. That means you fight. It means you NEVER give up. That's what we're all going to do with the COVID-19 crisis, and we'll get through it.