Some Words From The Olympic Weightlifting Champions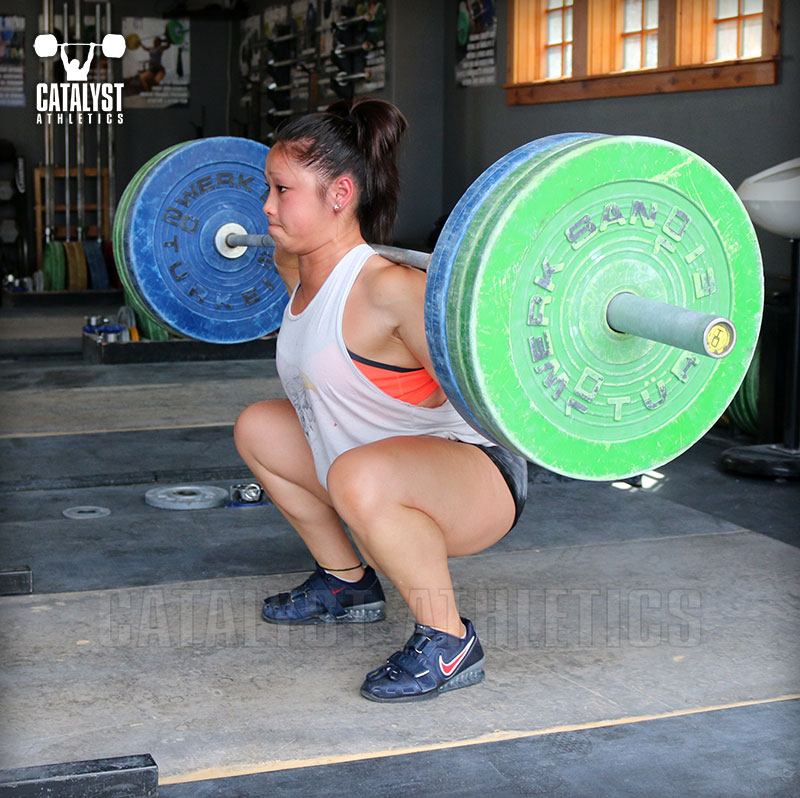 The London Olympics finished up a few months ago. Recently, I got the new issue of World Weightlifting in my mailbox. For those of you who haven't heard of it, World Weightlifting is the official magazine of the International Weightlifting Federation. It's published in Europe and comes out about four times a year. I've been subscribing to it since the eighties.

Anyway, this latest issue had the Olympic Games coverage. One of the parts I dug the most was the post-meet interviews they did with the medalists in each weight class. They usually only include a few quotes from each athlete, but I think you can learn a lot from some of the things these champions say. So what I've done here is share the words from the top Olympic competitors. I kinda divided them up into little categories, based on what type of answers they were. I also included a little 'Moral of the Story' thing that describes what I personally learned from them. So here they are:

The It's-A-Long-Way-To-The-Top-If-You-Wanna-Rock-And-Roll Answers:
- Mingjuan Wang (China, women's 48 kg gold medalist)- "The gold is the reward of my twelve years of hard work. My dream came true today. I have won gold in all other international events, only the Olympic gold kept eluding me. Now I can say I have a perfect career."
- Svetlana Podobedova (Kazakhstan, women's 75 kg gold medalist)- It feels incredibly good, better than any world championships. I have been working for it for fifteen years."
Moral of the Story: A lot of lifters talk about how bad they want success and how hungry they are to become great. Okay, cool. Let's say it's going to take you twelve years of work to achieve the goals you've set for yourself. How do you feel about that? Are you willing to put in that kind of time? Because it might take you that long. I'm just saying…

The Fighting-Through-Pain Answers:
- Svetlana Tsarukaeva (Russia, women's 63 kg silver medalist)- "I am very excited to have won silver as I was injured. Two days ago I could barely walk so I would like to thank all the personnel at the rehabilitation center at the Olympic Village as they helped me restore my strength."
- Haojie Lu (China, men's 77 kg silver medalist)- "It is the Olympics. How could I give up? I just decided to try everything." Note: Lu badly injured himself in the snatch when he dropped the bar on the back of his neck. He completed one clean and jerk attempt with 418 pounds, practically screaming with intense pain, to secure the silver medal for China.
Moral of the Story: We just said it might take you several years to get to the top, right? Well, you're also going to have injuries during those years. Sorry to burst your bubble, but that's how it works. If you train hard and push your body to the limit, you'll get hurt from time to time. You probably won't have any major career-ending injuries. Those rarely happen. But you'll have to deal with pain. It just comes with the territory.

The Funny-As-Hell Answers:
- Zulfiya Chinshanlo (Kazakhstan, women's 53 kg gold medalist)- After being congratulated by the President of Kazakhstan following her victory, "He came and said congratulations, but I won't tell you how much money he gave me. I am afraid I will be robbed."
- Eko Irawan (Indonesia, men's 62 kilo bronze medalist)- "Me and my coach were crying with happiness after my Chinese competitor failed on his final lift."
Moral of the Story: Unintentionally funny people are awesome.

The Total-Bad-Ass Answer:
- Xueying Li (China, women's 58 kg gold medalist)- "In every competition, I try my best. I don't pay attention to my rivals, strong or not."
Moral of the Story: This isn't one of those sports where you have much control over what your opponents are doing. You can't kick or choke them to stop them from making their lifts (even though that would be fun). All you can control is your own performance, so don't worry about anybody else.

The This-Guy-Was-Just-Born-Different Answer:
- Ilya Ilin (Kazakhstan, men's 94 kilo gold medalist)- "Four years ago, of course, I was already strong back then, but I wasn't very much aware of what was happening around me. Since then I have corrected my weaknesses, I have matured, I'm a different person now. I have my own world. Within that it's me, my work, my character, my perception of the world…all united in one. It's not only the gold medal that matters but it's my personal triumph, the fruit of quality preparation, so this victory is different. And I love this! I enjoy when my opponents are strong and I enjoy people being happy together with me. I love life! I love MY life!"
Moral of the Story: A) Weightlifting will change you inside. B) Ilya Ilin was sent here from another galaxy, physically and mentally.

The My-Government-Will-Blow-My-Face-Off-If-I-Don't-Say-This Answer:
- Yun Chol Om (North Korea, men's 56 kg gold medalist)- "I am very happy and thankful to my Great Leader Kim Il-sung for giving me the strength to lift like this."
Moral of the Story: Every interview answer that was given by a North Korean athlete had "our Great Leader" or "our Glorious General" worked into it. They're trained and commanded to make their dictator the center of their existence. I guess the moral of the story is that I'm really freaking happy I don't live in North Korea.

These people have paid prices that most humans never even come close to. The things they've gone through to get to the top are almost incomprehensible.

After they've hit the height of their success at the Olympic Games, they can nail the essence of weightlifting in just a few words. Their understanding of what it takes to become a champion is forceful and direct, and it's a huge source of inspiration for all of us who are working our butts off every day. Keep pounding the stone, and maybe someday people will be quoting you after a great victory.