American Weightlifting: Forgetting the Big Picture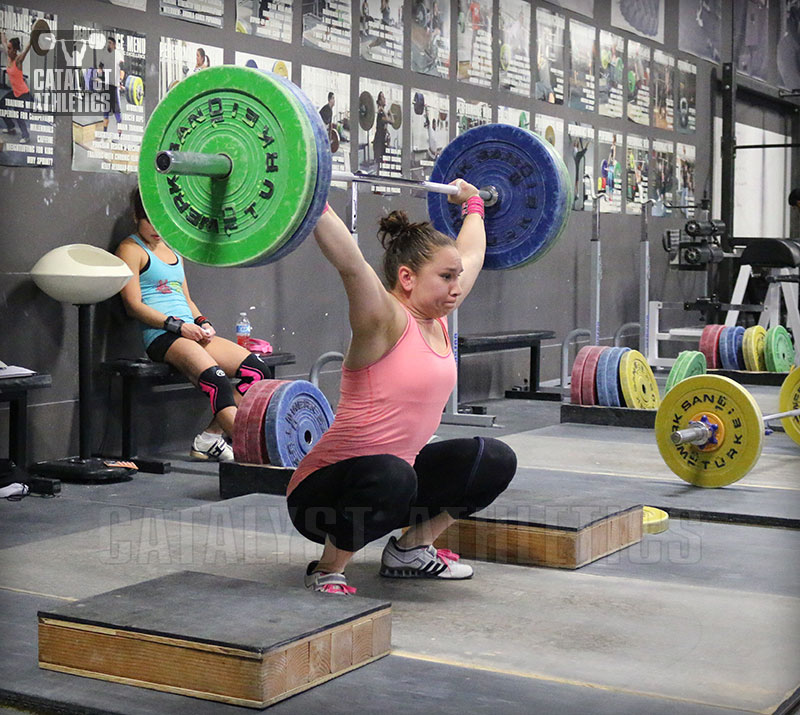 I think one of the biggest mistakes made in US weightlifting (well... on the Internet by Americans) is an excessive focus on the misguided idea that there are amazing secrets of lift technique we're not aware of that play a dramatic role in the performance disparity between American lifters and their European and Asian counterparts.

I humbly submit that this is untrue, and that the only significant difference with regard to technique between the two groups collectively is that one learns at younger ages during optimal times for motor learning and the development of speed, explosiveness and mobility, and then has more time to develop proficiency, individual optimization and consistency; and the other learns at later ages with inadequate foundations, suboptimal physical (i.e. physiological, neurological and anatomical) conditions, and then has far less time to develop mastery by the time of the natural biological and competitive peak.

Add to this the fact that dominant countries like Russia and China are able to cull large numbers of available lifters to reduce their competitors to the absolute best suited, physically and mentally, for the sport, without competition for athletes from professional sports with collegiate scholarship opportunies (e.g. football, baseball, gymnastics, etc.), while US lifters arrive in the sport largely by chance, often because they're not successful in or have aged out of other sports, and have to be virtually begged to remain in the sport long term, and it shouldn't be surprising that our foreign counterparts demonstrate typically more refined and consistent technique.

While we stumble around aimlessly searching for this imaginary secret, and spend inordinate amounts of time and energy arguing with each other about it like children, the elements that truly matter like the development of lifters from the proper young age with appropriately timed and implemented methodology, in a system that focuses on long term athlete development, supported by cultural and financial interest, are largely ignored as if they're entirely incidental.

Even something as simple and obvious as the fact that a lifter who begins training 5-8 years earlier than another will have a considerably higher strength base when the two are the same age seems to be forgotten. Higher levels of strength and explosive-strength will mean that technical consistency is maintained longer as weights increase.

Add to all of this the elephant in the room of drug use. I think it's fair to say that the more than 20 positive tests of lifters at the 2015 world championships (along with the fact that some of the world's top competitors have tested positive as juniors), despite what some people want you to believe, and what others naively want to believe themselves, lends a great deal more support to the notion that this is a significant and genuine factor in performance disparities.

You can believe anything you want about the ethics of the drug issue, but this has no bearing on whether or not drug use is prevalent, or if it provides a significant training and performance advantage. The former is known to anyone who's been around the sport for a while, and should be clear to those newer in light of last year's worlds; the latter should be obvious with even momentary consideration—if drugs didn't confer a significant advantage, lifters wouldn't risk sanctions and even lifetime bans to use them. And spare me the argument that you still have to work hard even if you're on drugs or any of the other nonsense that always attends this topic—it's all completely immaterial to this point.

Back to technique directly—with more and more elite European and Asian lifters and coaches taking advantage of the opportunities provided by the Internet and Americans' disposable income, we're seeing over and over again that these lifters and coaches are not teaching or doing anything considerably different in terms of the technical execution of the lifts than the top coaches and lifters in the US. Further, it often becomes clear that many of these top lifters don't genuinely understand what they're doing or how they're doing it because of what I mentioned previously about their learning at the appropriate young age, which is done through drilling and refining, not through the conceptual education we see in the US so much due to the older age of the majority of the weightlifting population and our obsession with data. (To be fair, many elite athletes can't coach or teach well because their mastery of the movements was the result primarily of natural ability rather than studied development, and they consequently lack the knowledge to teach—this is not unique to European, Asian or any other country's lifters, or to the sport of weightlifting by any means.)

The situation reminds me of my wife's refusal to take lifting advice from me strictly because of the nature of our relationship. She'll hear something from someone else and suddenly believe it despite my having said the same thing to her for five years. Similarly, a lot of American coaches are ignored despite saying and doing the same things that these newly vocal foreign lifters and coaches are saying and doing; unfortunately, they're not Chinese or Russian enough to have any credibility anymore. I've seen the opinions of successful American coaches replaced with the opinion of someone who is nothing more than a recreational lifter who happens to reside in a country with a dominant weightlifting program, as if residency and nationality alone confer some innate ability and knowledge.

Now don't, in a fit of the classic online brand of indignation, misinterpret this to mean I'm claiming American coaches all know everything about technique and can't learn anything new from any European or Asian coaches. Nor is this a criticism of European and Asian lifters and coaches. Those would be enormous, but predictable and inevitable, failures to comprehend the preceding. The point is simple, and was explained at the beginning of this article: technical secrets are not the source of the US's relatively poor performance in weightlifting.