Preventing Staph Infection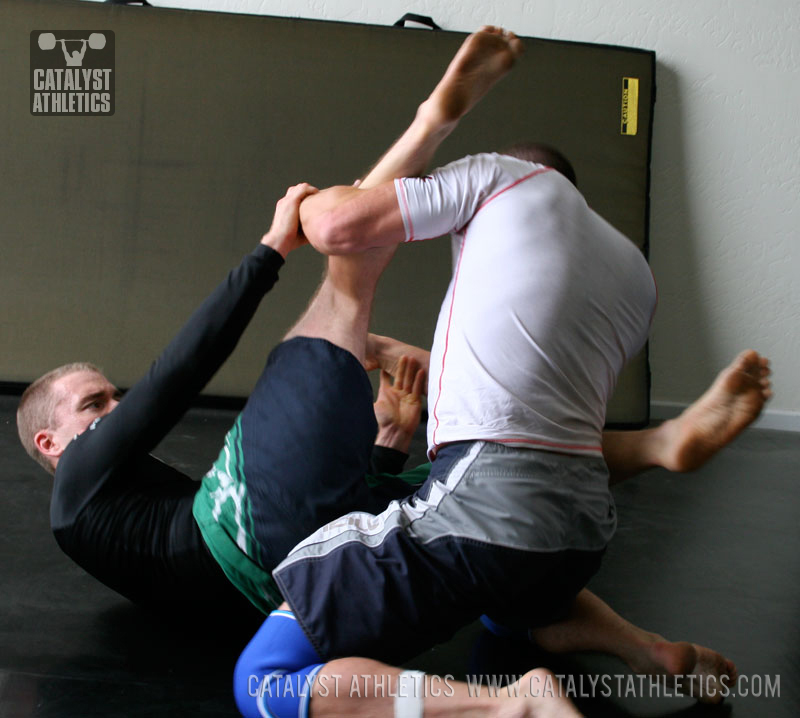 MRSA is a particularly dangerous form of staph. While less virulent strains of the bacteria are thought to exist in close to a quarter of the population, only about 1% of people carry MRSA in their noses and skin.

Short for methicillin resistant Staphylococcus aures, MRSA is often fatal and always difficult to treat due to its resistance to antibiotics called beta-lactams (including amoxicillin, penicillin and oxacillin).

While most strains of staph are far less dangerous, they can all lead to skin infections and very serious complications (such as pneumonia or bloodstream infections) and if you participate in contact sports such as MMA, judo, jiu jitsu, wrestling, Muay Thai or boxing you are particularly vulnerable to staph infections.

Staph is a bacteria that many of us have in our nose and on our skin. Infection can occur from scratches, contact with open wounds or exposure to equipment or towels that have had contact with a contaminated wound. Early symptoms of staph often get ignored as they include innocuous-looking red bumps which later start spreading, oozing and hurting.

Here are the top ten ways to prevent staph.

1. CLEAN UP

Wash your hands with soap and water. And take a shower as soon as possible after each training session.

2. BRING YOUR OWN SOAP

Are you using the bar soap you found in your gym? Really? You want to wash with the same soap as someone with staph might have used?

3. BRING YOUR OWN GEAR, TOO

No, you don't want to wear that smelly ovesized gi that everyone's been using for months. Bring your own gi. Bring your own handwraps and gloves, too—and make sure to use them. They provide some level of protection against shared equipment like heavybags. (Didn't think you'd need to protect yourself from a heavybag, did you?)

4. THIS SHOULD GO WITHOUT SAYING

Don't lend out or borrow things like razors, nail clippers, combs or towels.

5. DRESS CODE

If at all possible, wear a rash guard for sparring. And wash it between training sessions.

6. TAKE IT WITH YOU

Staph thrives in warm, moist environments, so don't crumple up your gi or shorts or towel and stick them in the locker between training sessions. Take that junk home and wash it.

If you train several times a day or week and don't have your own washer/dryer (a problem I had for years), you can always soak your shorts in a bucket with some bleach or stick your gi in the tub with some detergent and then let it hang dry. Having multiple gis and shorts if you can afford it is also a way around this.

7. YOUR MOM DOESN'T WORK HERE

If you're the gym owner, make sure you clean your mats before and after each training session, and clean any shared equipment (such as focus mitts, Thai pads, heavy bags and even weight benches) once a day. The best disinfectant is a 1:100 solution of household bleach and water, but 70% isopropyl alcohol and hydrogen peroxide wipes also work.

If there's blood on the floor or equipment or anywhere in your gym, you'll want to disinfect it immediately. Protective gloves can't hurt, either.

8. COVER YOUR CUTS

Getting cut up in training is almost inevitable. Just make sure to keep them covered with a clean dry bandage and wash them frequently. And make sure your workout partners do the same.

9. DON'T TOUCH

When your training partner is showing off his gnarly pus-infected wound, by all means, don't stick your fingers in it. And don't spar with them. They can still sit and watch, though.

10. IF YOU DO GET STAPH

If you find a red bite, pimple or bumpy rash on your skin, get thee to the hospital.
4 Comments
---
Vanessa P
2010-08-18
Also, cell phones are personal items which can transmit staph.
Rob S
2010-08-27
Definitely get medical attention if you think you have a staph infection. I had one over a year ago, didn't know what it was and ignored it for a week. Almost lost my leg as a result, and it took weeks to get better, had to clean it and pack it twice daily... not a fun experience.
Derrick J
2012-03-10
Don't treat it like Kevin Randleman did. Bad idea.
BrianCarlos
2015-09-22
Hi. Thank you for sharing your experience. My daughter experienced having wound infecttion, caused by Staphy. At first it hurt for my daughter, but within just 4 days of applying, her wound got healed. The antibiotic treatment we used if Fucidin.® Fusidic acid / Fusidate sodium (Fucidin®) provides full force against wound infection that targets Staphy. Check it out: http://www.notostaphy.com.ph
---