Showing 1 — 6 of 6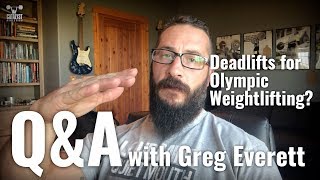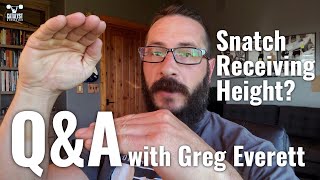 Snatch Receiving Height? Q&A With Greg Everett
Benjamin Asks: When I snatch lighter weights, I am catching it high and riding it into the bottom of the squat. When it's heavier, that obviously doesn't happen. Should I be varying how mu...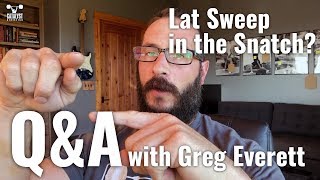 Lat Sweep In The Snatch? Q&A With Greg Everett
Ryan Asks: How are the lats properly engaged in the lifts (especially snatch)? I often hear to sweep the bar back into you, but I have also heard that is incorrect. In the past I have had some coaches...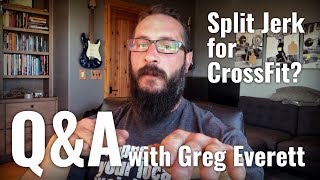 Split Jerk For CrossFitters?
David Asks: I would love to know if I should focus on getting the lifters I have in my small weightlifting club (all of which are crossfitters) to focus specifically on the split jerk as opposed to th...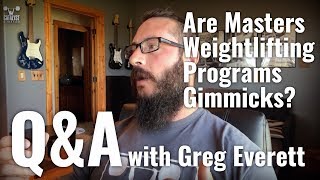 Are Masters Weightlifting Programs Gimmicks?
Stacy Asks: Do you think there is a valuable or significant difference between regular lifting programs and ones targeted for masters? I've been following the catalyst athletic programs for year...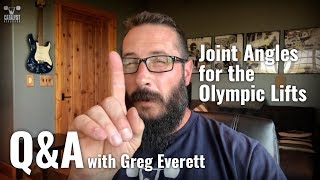 Joint Angles For The Olympic Lifts?
Marko Asks: I have a question that bothers me for a couple of weeks now: Some coaches like to prescribe numbers for the angle in the first pull. Like 40 degree back angle from the floor un...
Showing 1 — 6 of 6
---
---
---
---