How To Avoid Sucking When You Get Older

May 15 2012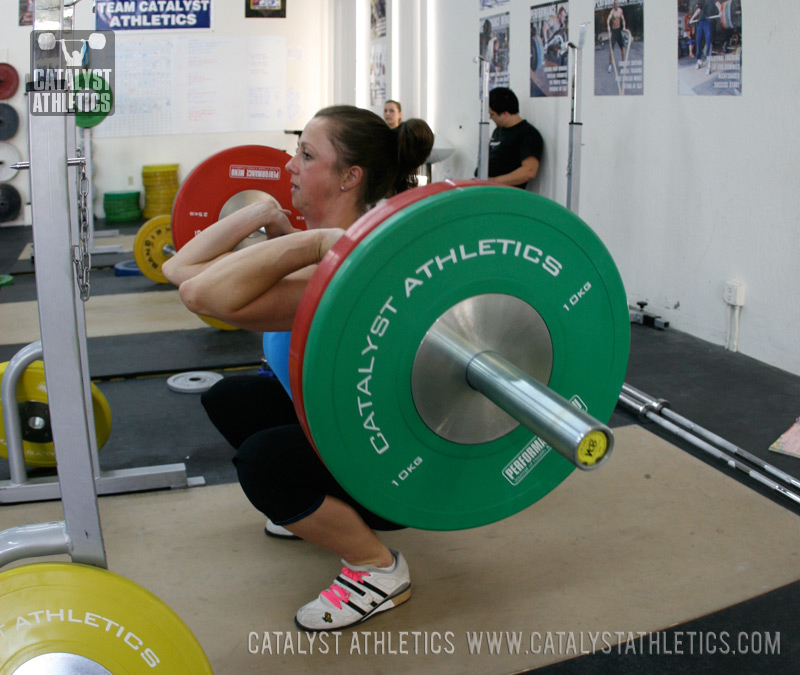 How many of you have seen a movie called Vision Quest? It's a 1985 flick about a high school wrestler who wants to make his mark in life by accomplishing something huge, so he decides to drop two weight classes and challenge the toughest undefeated grappler in the state. Along the way, he falls in love for the first time and has to weave through all the confusion and frustration that go along with that. It's a fantastic story about being young, about searching for a direction to go with the hunger you feel inside. The movie was made from a novel of the same name.

Several years ago, I was talking to a friend of mine named Mike Ng. He told me he read Vision Quest when he was a teenager, right around the time he was making the decision to become a weightlifter. I've never forgotten a comment he made about it. He said, "I think I read that book at the right time in my life." I think what Mike meant was that he felt the same restless force in his heart as the book's main character, Louden Swain. And like Louden, he made the choice to act on it by starting the journey of an athlete.

I had a cosmic moment recently, because I read something that had a similar effect on me. It's a book called The Crack-Up by F. Scott Fitzgerald. This is a collection of essays that Scott wrote in the last years of his life, when he had basically wrecked everything for himself through a fifteen year period of alcoholism and irresponsibility. Here's a guy who is generally considered one of the great writers in history. But he had a self-destructive personality, and he was completely aware of it. So he wrote about his downward spiral of failure while it was actually in progress. The saddest thing about it, in my opinion, is that the writing in these essays is spectacular. This guy's talent never dulled, even when he hit rock-bottom. He was dead at forty-four, and this book makes it clear that years of greatness could have still been ahead of him.

I think I read this book at the right time in my life.

Scott was around forty when he wrote this stuff, you see. That's about the same age as me, and many of you are probably in a similar range (if not, you will be some day). Now, don't get excited and think I'm going to start giving you a bunch of juicy personal thoughts about having a mid-life crisis. I don't think I'm having one. I don't wear Affliction t-shirts. I don't own a sports car I can't afford. I don't have frosted tips in my hair, and I have no plans to dump my wife for a young ditz. However, I have noticed that a lot of people get nervous when they start to close in on the big 4-0 milestone. They start to panic about getting old. I think it probably comes from a combination of sagging breasts, male pattern baldness, and a general fear that our biggest peak moments might have already happened.

If fear of aging gets to be too much for you, you can always crawl into a hole and hide. Alcoholism is a hole you can crawl into. Deliberately sabotaging your relationships with your loved ones is another one. Developing a crappy, hateful attitude towards everything and constantly complaining…that's another hole. Every one of us probably knows somebody who's in a hole right now, either the ones I mentioned or some other one they've engineered to avoid dealing with the years when life starts to change.

But you wanna know what? We're not going to do any of that crap. We're going to clear our heads right now and think about somebody we know who is over fifty and still kicking ass in something. These people are out there, and we're all aware of them. I don't care if it's your coach, your mom, your favorite musician, somebody you saw on 60 Minutes, whoever. Just get a specific person in your mind who isn't young anymore and hasn't crawled into a hole. Instead, they're still steamrolling their field. Go ahead, do it right now. I'll wait…

A vision quest is a rite of passage, when a person makes spiritual decisions that will determine the journey they take in their lives. You don't have to be nineteen to experience one, either. There is no better feeling in life than being at the beginning of something special, having a clear direction in your mind and knowing that there are victories ahead. The people you just thought of a minute ago? The reason they're not in a hole is that they never stopped looking for new roads to travel, believing that they've still got more successes waiting for them. They've passed age milestones, just like we all will. But they handled these times by searching for something, making up their minds what they wanted, and then chasing it.

Your accumulating years aren't baggage. They're ammunition. You're getting smarter and more experienced as life goes on, so don't be afraid to look for a new focus if you start to feel like you're cracking up. In fact, let's all do it together. It'll be more fun that way.