Weightlifting Competition Etiquette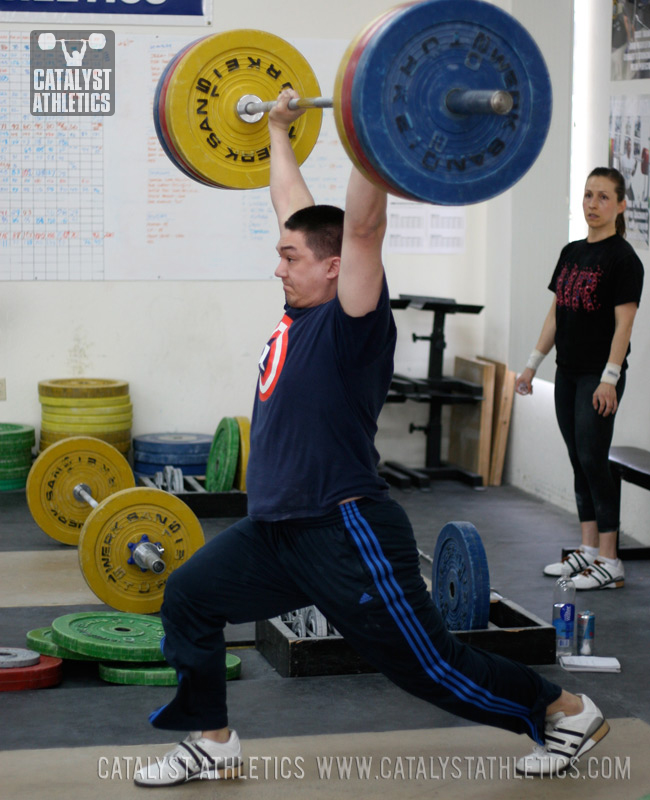 Back in the 1980's one of my most diligent athletes was Mike Regnier, who was not only lifting but working on a neuroscience Ph.D at the same time. In spite of the heavy time demands, Mike rarely missed training sessions. One day he brought his then girlfriend Julie to hang out in the weight room while he trained. Julie, who would later marry Mike, had been a fairly serious tennis player and so was familiar with the athletic environment.
After the training session I struck up a conversation with Julie as I am always interested in first impressions of weightlifting. Julie responded with an unusual answer. She had noticed the etiquette with which lifters conducted themselves during the training session.
The avoidance of interfering with other lifters' sight lines while lifting, the sharing of plates, the loading protocols and the orderly rotation of athletes on a platform were the things that resonated with her as she had come from a sport with a well structured code of behavior.
Fast forward to last weekend's California State Games where I coached 10 athletes, and the reminiscence of Julie's observations came to mind.
We are currently experiencing the largest influx of outsiders into U.S. weightlifting that I've seen during my 50 year involvement in the sport. Last weekend we had something like 91 competitors for a two-day event and many of them had never lifted in a meet before, and in some cases their coaches had never attended a weightlifting competition. Unfortunately these newbies were not as astute as Julie.
These first timers and their attendant friends and supporters had absolutely no notion that there might be an accepted code of behavior for competitors, coaches and spectators. In the past new lifters "grew up" in the sport with some sense of propriety as to acceptable conduct (By "acceptable" I'm referring to behavioral practices that facilitate performance). Apparently this is no longer the case.
It's common practice for a team or a friendly group of lifters to set up a platform in the warm-up room with the plates that they would be needing to properly warm-up. I tried to do this with my lifters, but quite frequently the plates that we had laid out were removed by ill-mannered newbies without so much as asking permission or even notifying us. I'm hoping that the Olympic coverage will show some footage from backstage so that viewers might notice that real weightlifters don't engage in such boorish behavior.
Some newbies are intent on re-writing warm-up protocol and perform sets of multiple reps in the warm-up and end up monopolizing the equipment when warm-up timing is critical. Of course, all that their warm-up does is fatigue them so that an optimal performance cannot be achieved. Smart.
Some lifters have "posses" that have to follow them from warm-up room to the staging area adjacent to the competition platform and back. They crowd the area so that on deck lifters have difficulty accessing the platform. There is a one lifter, one coach protocol that is followed at many meets I've attended (like the world championships).
Some fans, team mates, family members and others cannot figure out that there is a reason for coaches to access the expediting cards at the announcer's table so they gather behind the table inhibiting access. Expediting cards are critical to the proper timing of the warm-up. Of course, if you are a barbarian coach and have no idea how to time a warm-up, you have no need for the cards.
Some coaches, who know very little in the first place, may have all their lifters competing in one session and when that session ends, they pack up their teams and leave. Even though the younger lifters could benefit from watching the top lifters, and the coaches could learn a lot about platform coaching by watching more experienced coaches, they are narcissistic enough to believe that their participation in the meet was the only important event. Furthermore it is disrespectful to the more accomplished lifters and coaches.
Some coaches loudly and consistently shout out coaching clichés from the side of the platform that are of little relevance to the performance of the lifter. They are obviously trying to impress naïve onlookers. Their behavior is not discourteous, but it is boorish. It is also quite off-putting to the cognoscenti.
This has prompted me to put some thought into including a short session in each clinic or course in which I am instructing that covers the various aspects of competition etiquette. I'm urging other instructors to do so as well, and will probably bring it up as a topic at the USAW coaches meeting next month in Colorado Springs.
Until next time, if you're in a weightlifting audience, put your phone on "vibrate".
This article was first published by
Takano Athletics
You May Also Like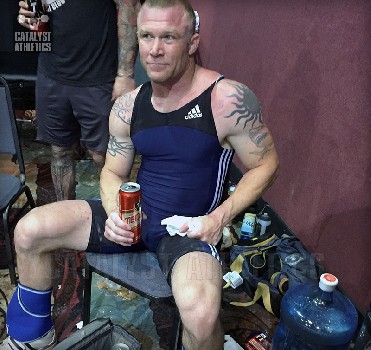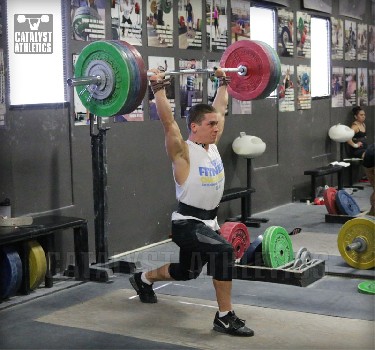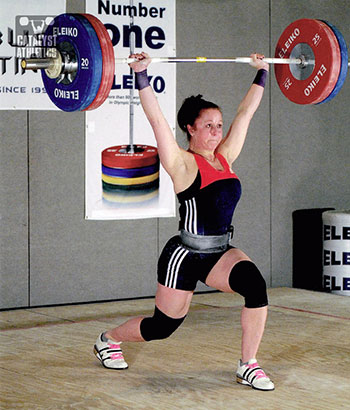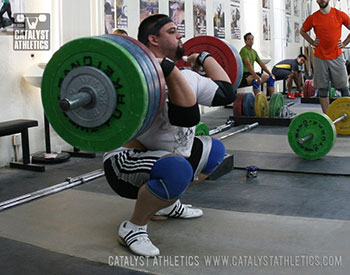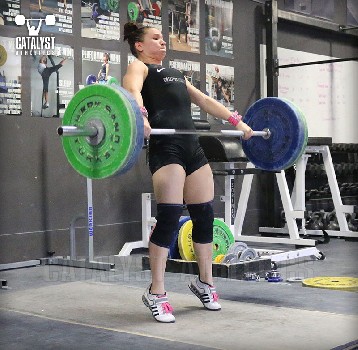 11 Comments
---
Mark Cameron
2012-07-27
"cognoscenti", a word which needs to be used more often. Very apropos article Bob.
Jim Malone
2012-07-27
Mr. Takano, very appropriate article. I was there this past weekend. As a first time competitor in weightlifting, but a long time competitor in powerlifting (albeit "retired" for 15+ years from that nonsense) I saw and agree with everything you said. While there was clearly a level of naivety, ignorance, or outright disregard, the set up for this past weekend didn't help the situation. In trying to conduct the meet at a crossfit gym, it wasn't nearly "open" enough, much too congested and a poor floor plan. In my experience, a school gym/rec center, auditorium or hotel meeting room is the way to go. I have to believe that the final number of lifters was higher than expected, based on the past few years of participants, so the venue proved to be inadequate to meet the demand. All in all, it was a great time and I look forward to my next competition, hopefully American Masters!
Nathan Greaves
2012-07-28
When I first read Greg's book I was a bit weirded out by the "Gym Etiquette" section. It's only after following an entirely weightlifting orientated program did I realize the importance of silence, no eye contact and other qualities (also known as good manners). Alot of people I train are used to Globo or Powerlifting environment where getting loud before lifts seems to be appropriate. Silence is the first lesson I teach them!
Everyone is a newbie at some point. Ignorance will get people nowhere though!
Kevin Shattock
2012-07-28
I would offer that this kind of behaviour is not limited to weightlifting and could be evident in any form of competition no matter the sport.
For me it comes back to common decency and manners. Education is the key and your suggestion of a 20 - 30min slot at coaching courses / seminars may go some way to addressing these issues.
Matt Foreman
2012-07-28
Written by a true pro. I also don't like it when somebody who isn't competing does their own workouts in the warmup room while other lifters are trying to get ready to compete. If you want to train in the warmup room, do it when there aren't a bunch of people who need the warmup platforms to get ready for competition.
POO POO
2012-07-30
*Great article..it just boils down to common courtesy..something which is not so common in today's society.
Fred
2012-08-04
what exactly does "We are currently experiencing the largest influx of outsiders into U.S. weightlifting that I've seen during my 50 year involvement in the sport." mean, what do you consider and outsider? you sound like someone is trying to steal your wave.
a lifter
2012-08-12
not sure if this is what you are referring to but i've noticed a lot of coaches at international competitions shouting "coaching cliches" from the side of the platform as encouragement.
Dresdin Archibald
2013-10-25
Good article Bob. We have a lot of people entering the sport with no prior sport enculturation with regard to sportsmanship, courtesies, etc. Many now are opening hoping for their opponent to miss, booing the officials, etc. All they know are the gutter manners of pro sports. They would be surprised to see what happens at a Highland Games where competitors routinely encourage their competitors to beat their own throws.
Brio Hirtz
2014-12-29
Well said Bob. Sent this to all my lifters. Agree with Mark on the cogno word. But then again, now I know you wrote this for sure
Frank Zedar
2015-03-18
Mr. Takano - Your article revealed the reality of our culture. How often do you see a man open a car door or pull out a chair for a lady these days? As we walk into the grocery store, we just know that the guy in front of us will let the door slam in our face. And don't get me started about end zone dances and self glorification posing.
I have not been to a weightlifting competition to see this erosion of manners. I have been involved with CrossFit now for three years and the competitions seem to be well run and the athletes courteous (albeit cell phones gone wild). I'm guessing a lot of the "new" weight lifters are coming from CrossFit?
---
---